Remember the Adidas Sneakers? THEY ARE REAL!
At this stage the Adidas Neo/Pokemon Collection has only been announced in mainland  China. They are yet to say if it is exclusive only to China or if it will be available worldwide. We have to wait for Adidas to give us the goss.
There is more than just shoes in this collection, as well as some Adidas apparel. Female and Male shirts, shorts, bags and hats.
Firstly we will check out the awesome shoes because that's what we are here for. So far Pikachu is the only one featured. If you check back to the previous post there is also squirtle ones. Check the original images here Adidas Pokemon Sneakers.
Below we have examples of the full Adidas Neo outfits. I guess this what Pokemon trainers would like if it was real?
There is also special Neo Pokemon bonus's when you purchase. There is a Pikachu plush and various Pokemon figures.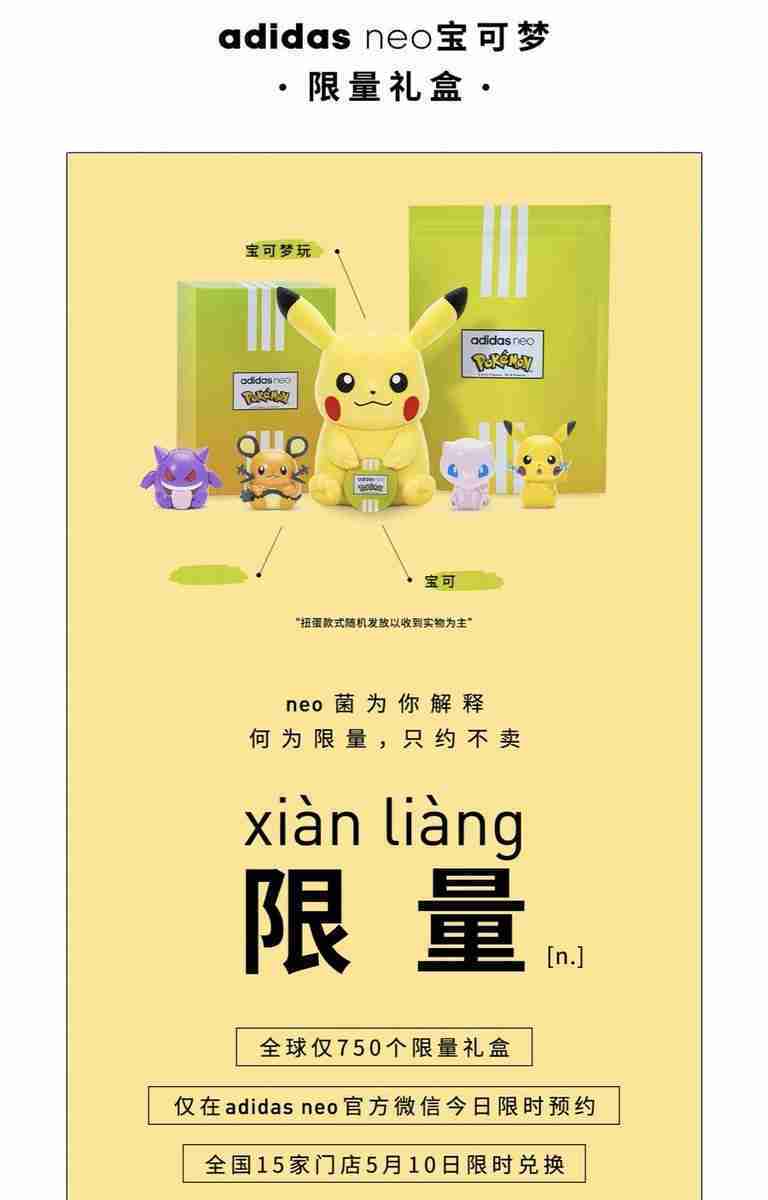 This collection is set to release in China on May 10th. Fingers crossed it does well, so we can get our own too!