The New Pokemon Funko Collectors Set has been announced!
From February last year until just last month The Pokemon Center Online US had its own 'A day with Pikachu' Funkos. These were limited to the US Online store (with some appearing every now and again in Gamestops). They were released one by one each month at different times. This made it very hard to collect them all as they sell out in usually an hour or two.
If you wish to have a suss search 'A day with Pikachu' in the search box at the bottom of the page.
The first we heard of a new Funko set was a blacked out image released last month.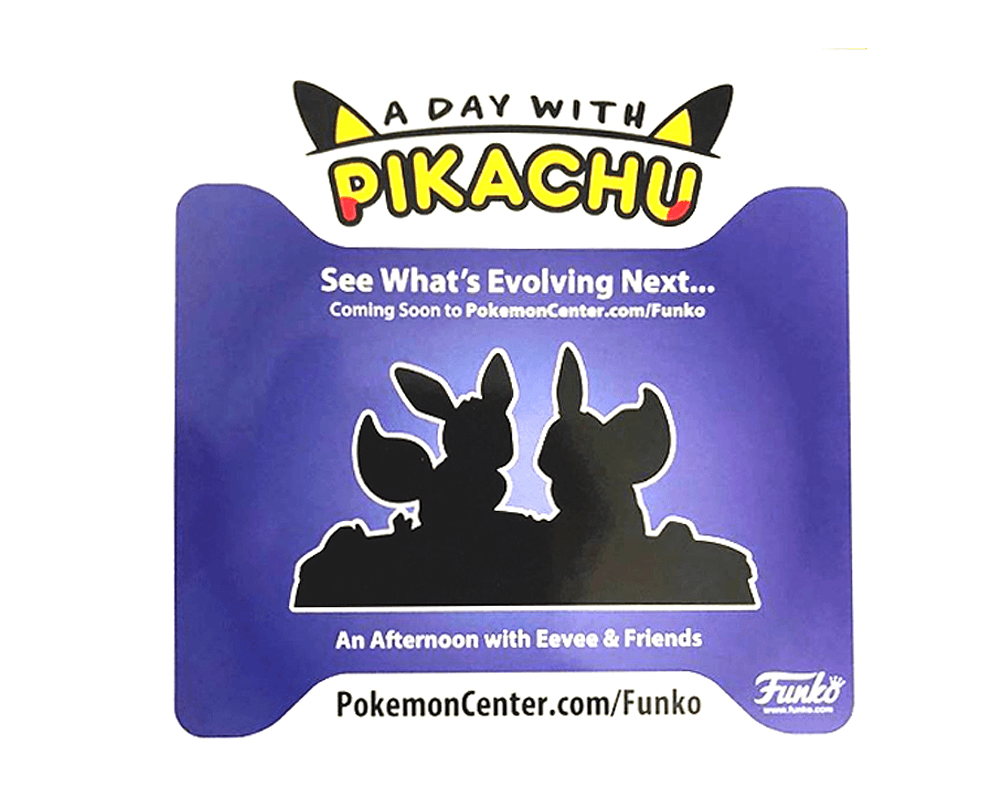 The Pokemon Center Online US has officially been updated!
The Funko set will begin on February 18th (US) with a pair of Eevees.
My most favourite part in instead of just being variations of the Eevee (Like they did the Pikachu) each month has different eeveelutions. Get ready guys, Eeveelutons fans are gonna lose it!
As you can see there is only 9 Funkos to collect which will take us to October (unlike a full year). They did however also give us the names of each Funko, not that wouldn't be able to tell which Eeveelution it is.
Just like the Pikachu's these will be difficult to get and sell out shortly after release.
Updates will come as they are released 🙂