All the info we know so far about the newest S&S Pokemon!
Today Pokemon have confirmed that it is in fact a Galar Region Ponyta.
Pokedex Details: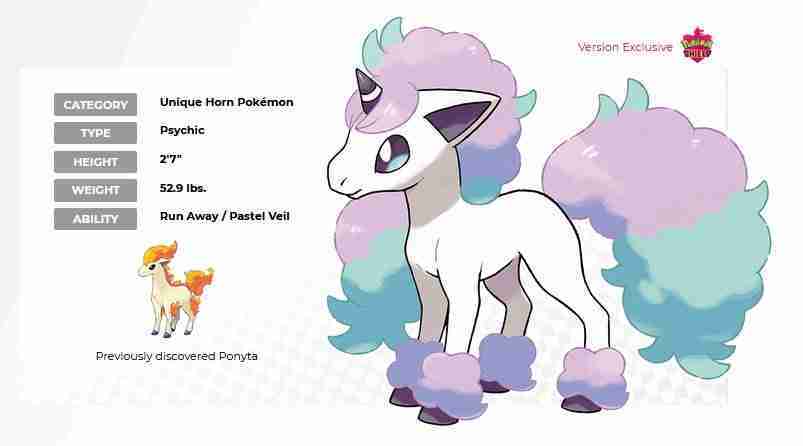 We are all surprised to see it is actually a Psychic Pokemon and not Fairy.
The Garalrian Ponyta can absorb surrounding life energy, it then stores it in it's main, which then becomes more colourful and emits a sparkling glow if there is a lot of life energy around.
Where can it be found?
The Galarian Ponyta is a Pokemon Shield exclusive and can be found in a certain part of the Galar forest, they say it has been here since ancient times.
Why does this Ponyta have a different form? Ponyta's in the Galar Region were exposed to overflowing life energy from the forest they call home. Over the generations is has altered it's appearance specially to this region.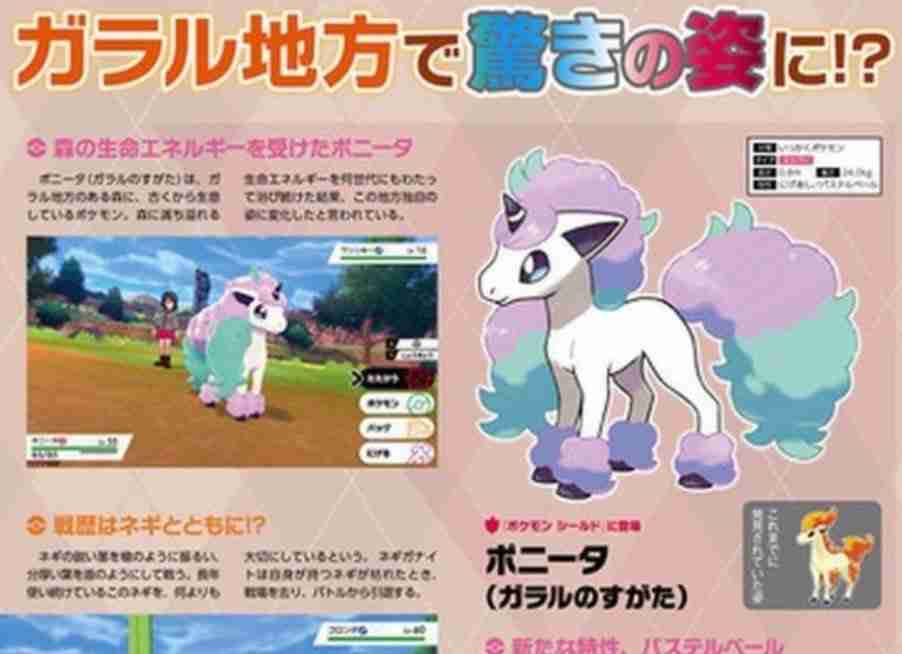 Special Moves/Abilities?
The Galarian Ponyta has two special abilities (that we know of so far).
Pastel Veil – This ability protects Ponyta from being poisoned and its allies during battle. It can even cure another Pokemon's poisoned condition, once it has joined the battle field.
Runaway – This ability gives Ponya and its trainer to flee from any wild Pokemon battle without issue.
Personally I LOVE IT and will be adding it to my Pokemon party. Let's hope the Galarian Rapidash looks just as amazing as the Ponyta.