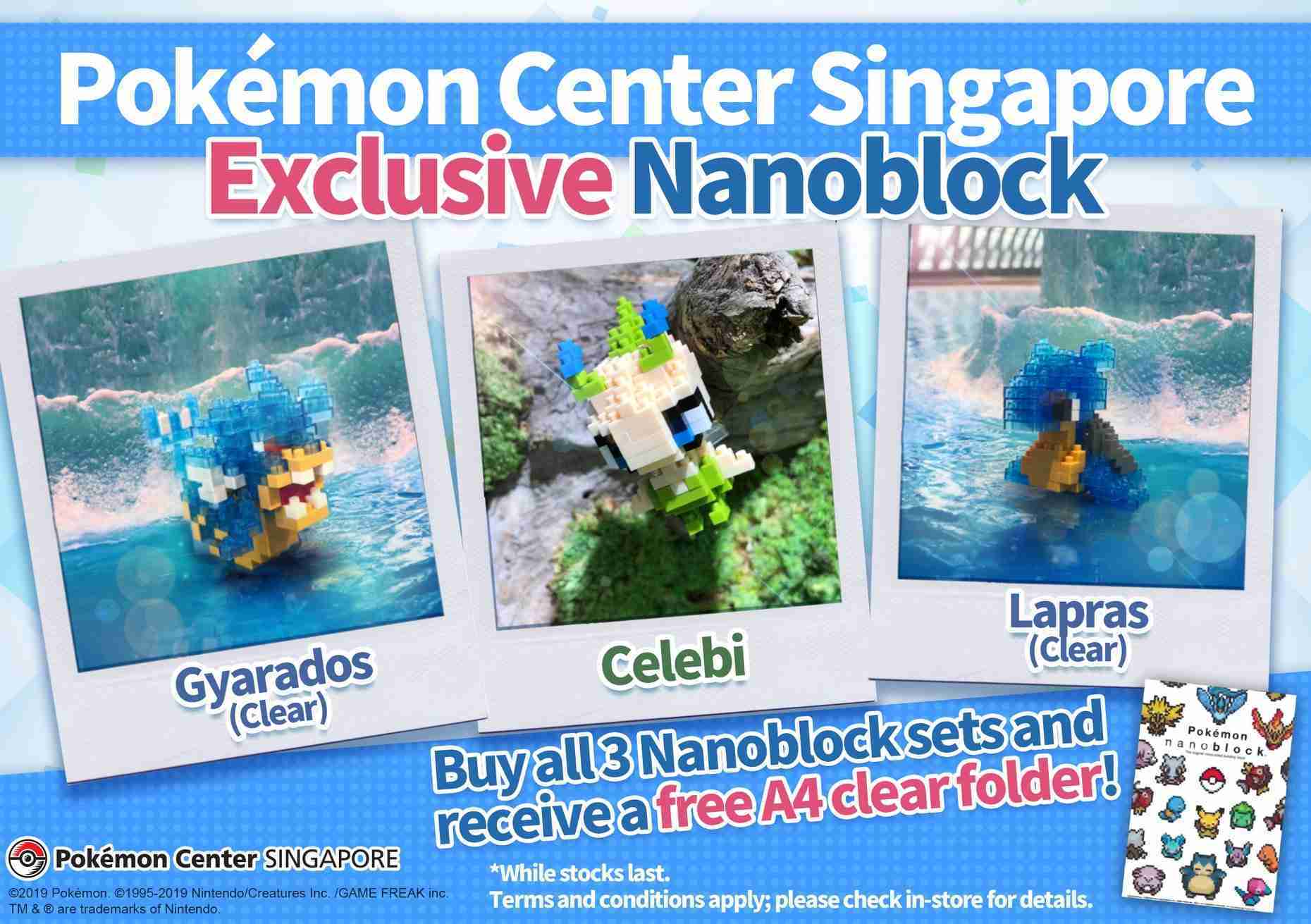 Pokémon Center Singapore have released Exclusive Nanoblock's!
There are three different Pokémon, Celebi, Clear Gyarados, and Clear Lapras.
Celebi isn't made in the clear blocks, however it is the first time Celebi has made an appearance as a NanoBlock.
This is the first time I have ever seen clear nano's. Imagine if they did shiny Pokémon nano's. I'd be keen on that for sure!
Also buy all 3 Nanoblock sets and receive a free A4 clear folder (whilst stock lasts).
All three were released on the 17th of August in the Singapore Pokémon Center. Unfortunately I don't believe the Singapore store has an online store, this mean's that they are an in store only item and will be a very difficult/expensive to get.
If I am able to get my hands on any, I will update the post for pre-orders 🙂