Which Team are you? Team Scorbunny? Team Sobble? or Team Grookey?
The Pokemon Center US is getting ready to release the Galar Pokemon apparel. In saying that it is not currently listed on the website but we should see it pop up any day between now and the release of the game in November.
There is certainly some new merch that is going to be a huge hit. I'm very happy that they went a different way, rather than the same old shirts or socks but with slightly new designs.
Starter Pokemon Flags
Is it just me or do you get a big Hogwarts feel? I love Harry Potter and Pokemon so I think these are awesome! Pick your team and hang up your flag in honor.
Starter Pokemon Jerseys
Amazing right? These sports jerseys are the first line of apparel for the Galar Region Pokemon.
Standard Long Sleeve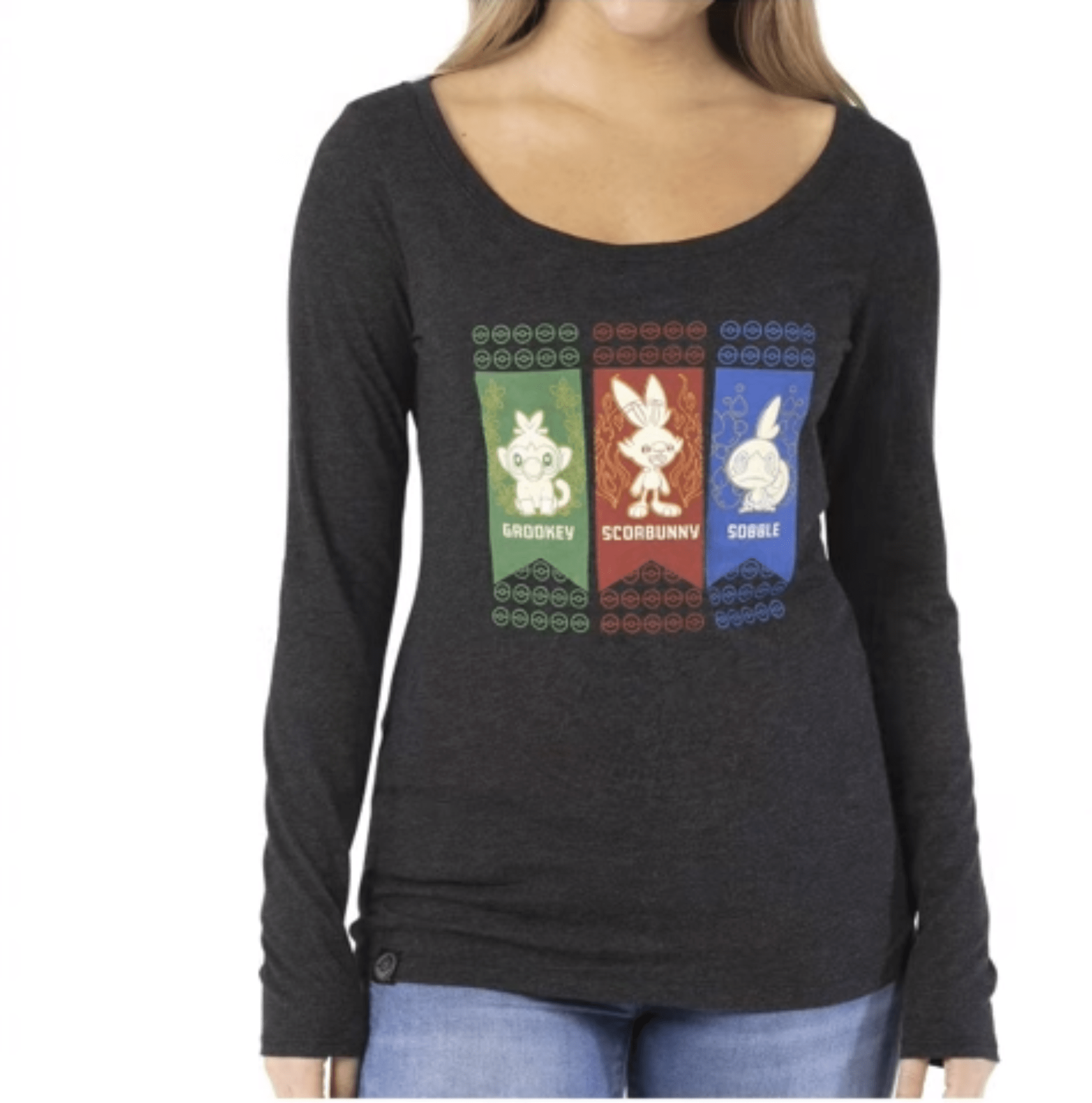 A standard long sleeve shirt with bannered starters will also be available. This option is a lot less subtle compared to the jerneys.
Starter Pin Set
Now it wouldn't be a collection is there wasn't the usual pin set. You can collect them or pin them on your accessories like a bag or hat.
Starter Backpack
Don't forget to grab your backpack before your start your journey! A nice pastel design on the front and 2 zip compartments for all your pokeballs and berries.
Starter Coffee Mugs
Starter Pokemon coffee mugs will also be available. So far we have only been shown the Scorbunny one, but we can all assume how the rest will look following on the design.
So what items do you want? I'm down for one of those flags and a sports jersey but which one is the real question?!?!
Once we have more deets on release's and pre-orders this post will be updated 🙂