Flareon is the newest Pokemon pal to join the team!
Today of all days January 1st, Build-A-Bear Australia announced the release of the first eeveelution, Flareon. Even though January 1st is a public holiday so no shops are open, it is available starting today. Nice play guys, nice play.
Flareon is only available in Australia in stores. This means you will not find it on their online store, or be able to 'order' it online. The best you can do is call your closest store to check stock and possibly pay an over the phone deposit. Now I have a few of theses Pokemon bear's and they sell like hot cakes! So if you love Flareon pick up the phone tomorrow 9.00am!
Flareon's special limited time only clothing is a satin flame cape. This is also sold separately from the bear, so make sure to ask! When I bought my Charmander and great ball jumper there was none of the rack but luckily the lovely assistant found one out the back.
I am still currently waiting for the Build-A-Bear US site to update with the newest release. Why? The American build-a-bear have special extras, like the voice boxes. I will update the post shortly 🙂
UPDATED!
Flareon is now available as an online only exclusive bundle in the US.
The US Flareon has additional extras, like flame Pajamas and a Flareon voice box. Now your eeveelution can come to life!
AND THATS NOT ALL! The US Store has confirmed more eeveelutions are coming!!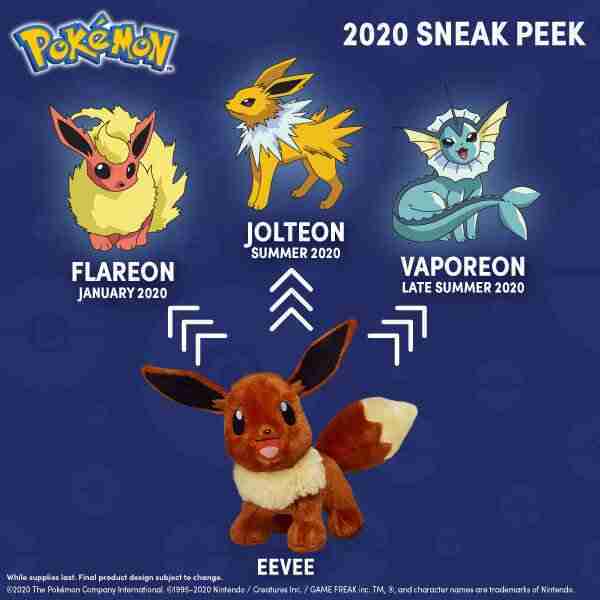 Who will you get next?