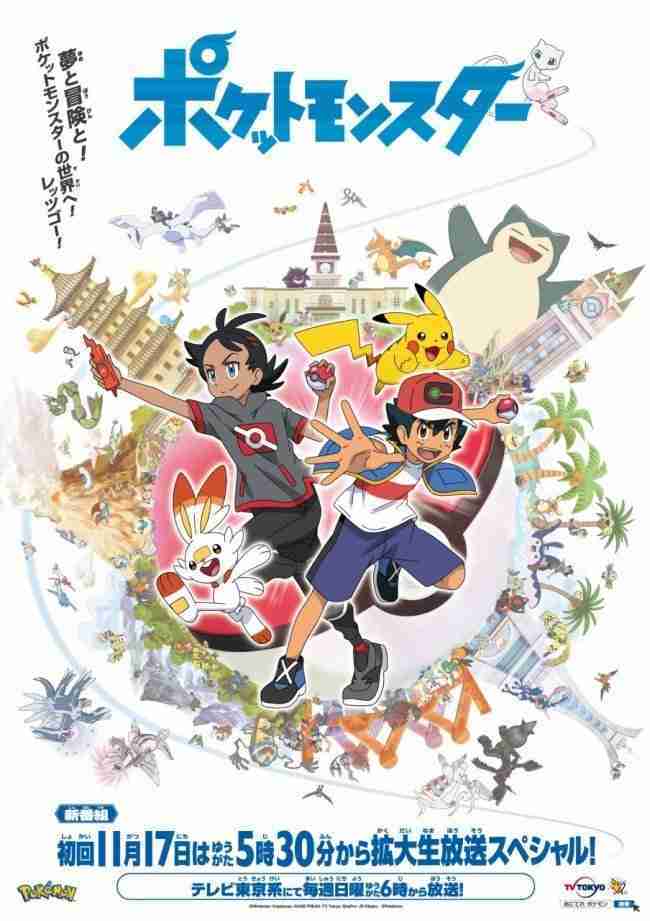 A new Pokemon Anime is on it's way!
A brand new Pokemon Anime is set to start in Japan on Sunday November 17th. It will air on TokyoTV at 5.30pm with an extended pilot episode lasting about an hour. What do we know? Lets go through the deets.
Story Line:
Two trainers starting off on their Pokemon adventure together. Even though they are on the same adventure, their objectives are different. One trainer wants to be the best their ever was! (You can't say you didn't sing that in your head), the other wishes to fulfill the whole pokedex. Gotta collect em all right?
The pair along with their Pokemon partners will travel through all regions and see all generations of Pokemon throughout their journey.
Characters:
A look a-like Ash (Satoshi), with his Partner Pikachu. He's only 10 but has a strong sense of justice and dreams to become the Pokemon Master.
A new Trainer Go and his partner Scorbunny. A 10-year-old boy whose goal is to get the mystic Pokemon Mew, that he met when he was young . He has a calm personality but a hot heart, with the dream to get all the Pokemon.
All we can do now it wait! Hopefully the english version will come along not to longer after. Check out the two latest trailers for the anime below.