More colourful Pokemon themed manhole covers are appearing over Japan.
Since April 2018, PokeFuta has been creating Pokemon landmarks using Pokemon themed manhole covers. Each region of Japan has a specific Pokemon. This is part of a collaboration called 'Pokemon Local Arts'. Visit their website here: https://local.pokemon.jp/ 
Each 'Poke Lid' is unique and the only one in the world. Each manhole is casted and then hand painted. Due to the casting it does create restrictions on thickness, angle and number of colours.
Here are some maps with Poke Lid locations that are already installed.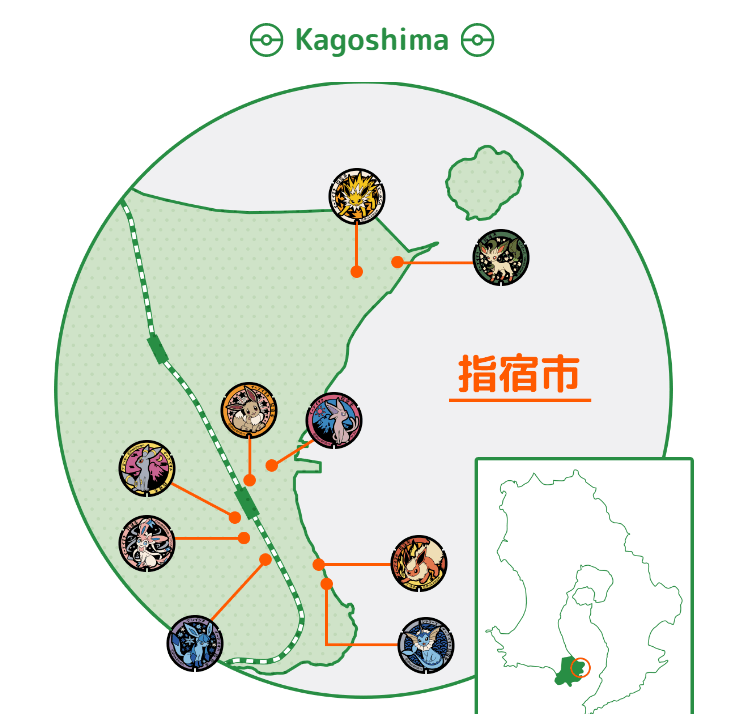 Five new Special Pikachu Poke Lid's are being installed on the 5th of August. Why are these one's special? These are a part of the ' Pikachu Mass Outbreak Chu! 2019 '. Once installed they will also become Pokemon Go stops, however these Poke Lids will only be place until September 1st. One Poke Lid of Pikachu that will be installed in front of Sakuragicho Station and will remain until further notice. Check out the design's below.
If you are in Japan I would insist in finding at least one Poke Lid. Hopefully they will expand past Japan and release them world wide.