Bandi have announced a new set to the Pokemon Scale World Collection!
Haven't heard of these before? Check out the original article with the first Kanto sets. Click Here
This is the first release of a set that is not Kanto, but it still from the original red and green series. Its a Sylph Company set!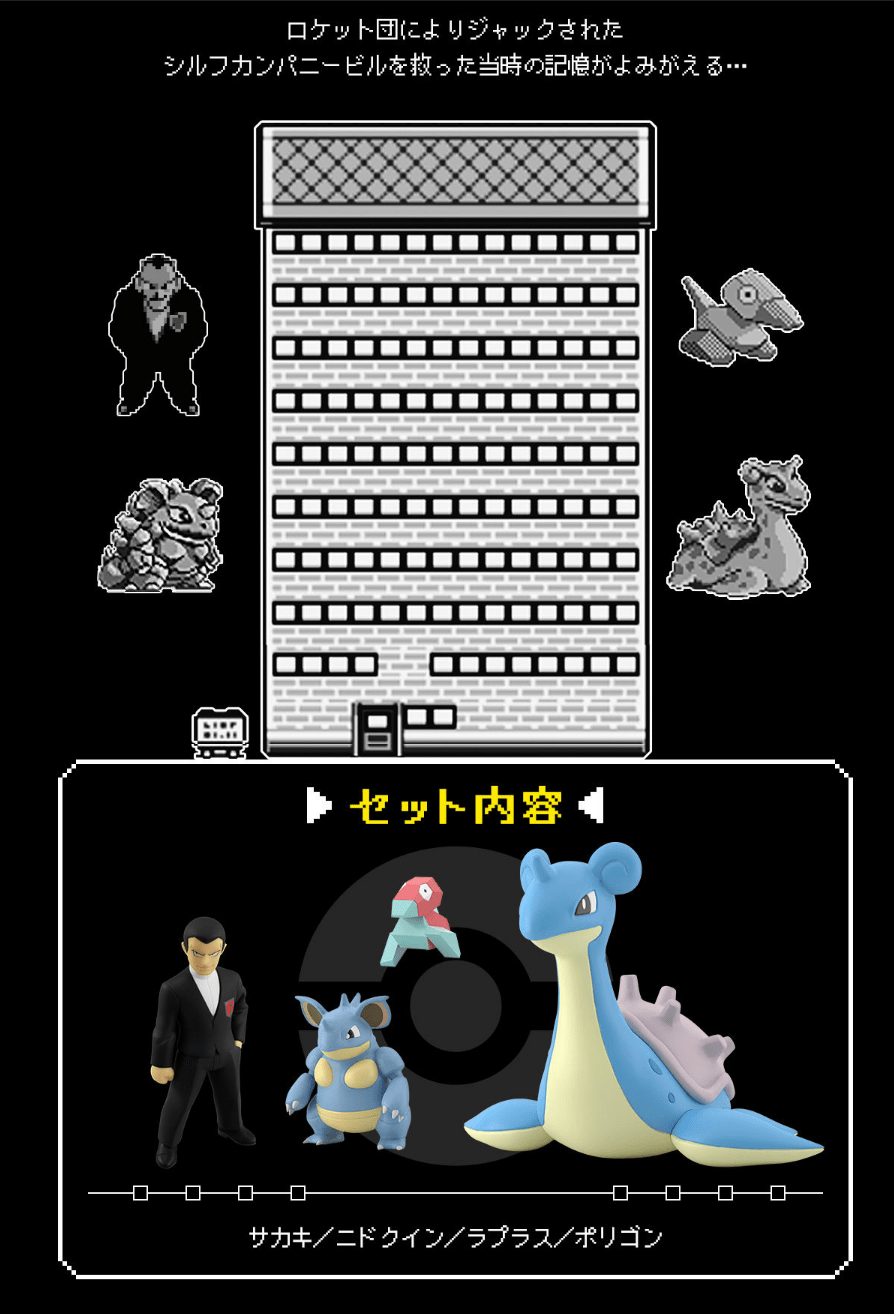 We have Team Rockets boss and Gym Leader of Viridian City, Giovanni. In this set everything is 1/20th it's scale. So Giovanni will stand approx at 87.5mm tall.
Next up we have Nidoqueen, who stands at approx 65mm.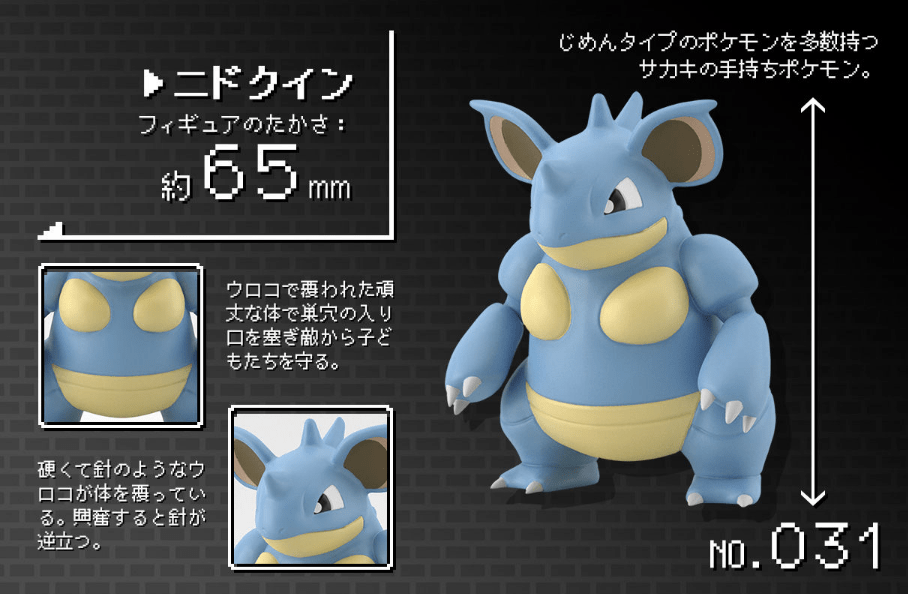 Next we have Lapras, Who stands at approx 125mm high.
Last but not least we have Porygon, at approx 40mm tall.
This makes four sets in the Pokemon Scale World Collection. This set will be released in December this year, not specific date has been set yet.
Check out all the Pokemon so far in this set.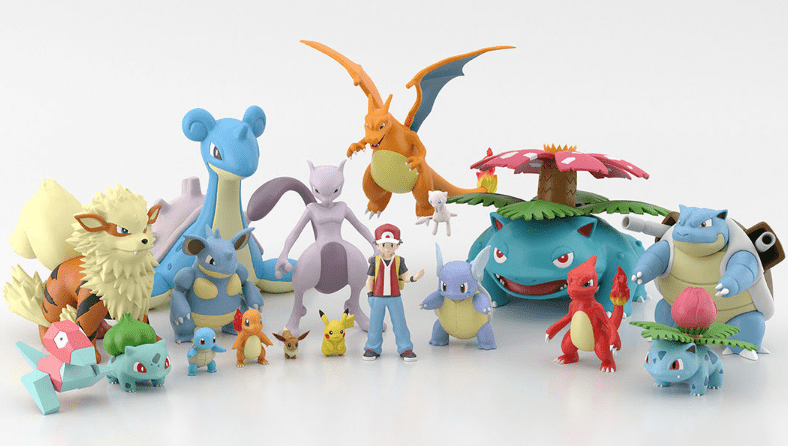 I have noticed so far they are all gen 1 Pokemon, but personally Gen 1 is my favourite so I'm happy with that. Hopefully it wont take to long to complete all 151.
Once pre-orders open I will update the post with a link 🙂