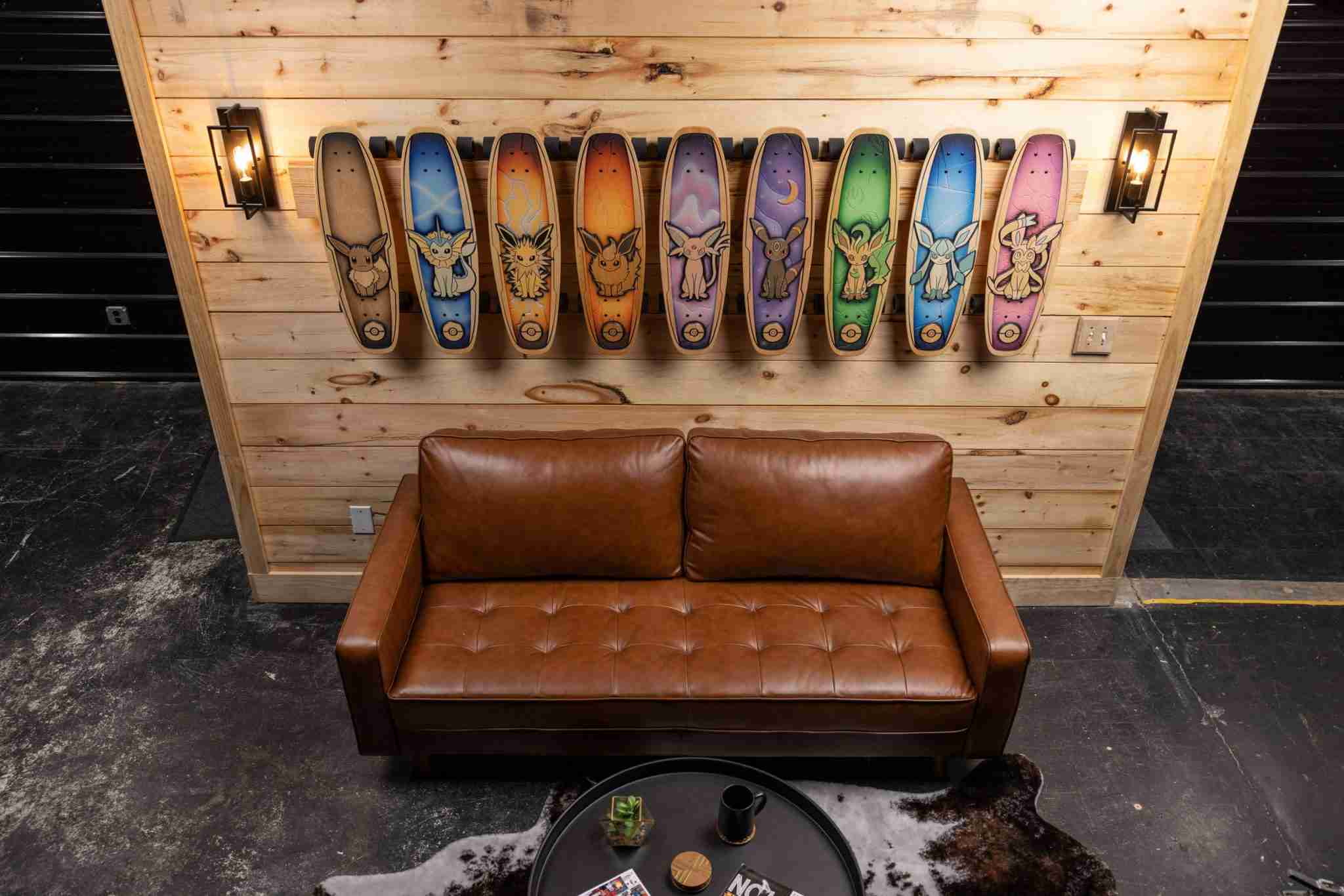 Bear Walker has announced Eeveelution Skateboards!
Bear Walker a well known US Wooden Skateboard Manufacturer has announced more Pokemon Skateboards. This will be his Fifth Series of boards in collaberation with the Pokemon Center US. This time there will be nine new Wooden Skateboards for each Eeveelution, including the little one that started it all Eevee. Each skateboard is carved from wood, each with its own colour and textures highlights.
Lets check them out!
As per usually the Pokemon Themed Skateboards are exclusive to the Pokemon center US store, you cannot even order them from Bear Walker themselves. If you would like to view other Pokemon Skateboards made previously click here.
All the types of Eeveelution skateboards are now available for order in here!