Pokémon Catches Air with Bear Walker Premium Boards!
The Pokemon Center Online store in the US has just announced a new range of skate boards. Bear Walker is know for his master craftsman ship of carved wooden skateboards. So we know this will be very high quality and probably high priced.
Here we have the first series of limited edition 29 inch boards. Each one features one of the worlds most popular Pokemon.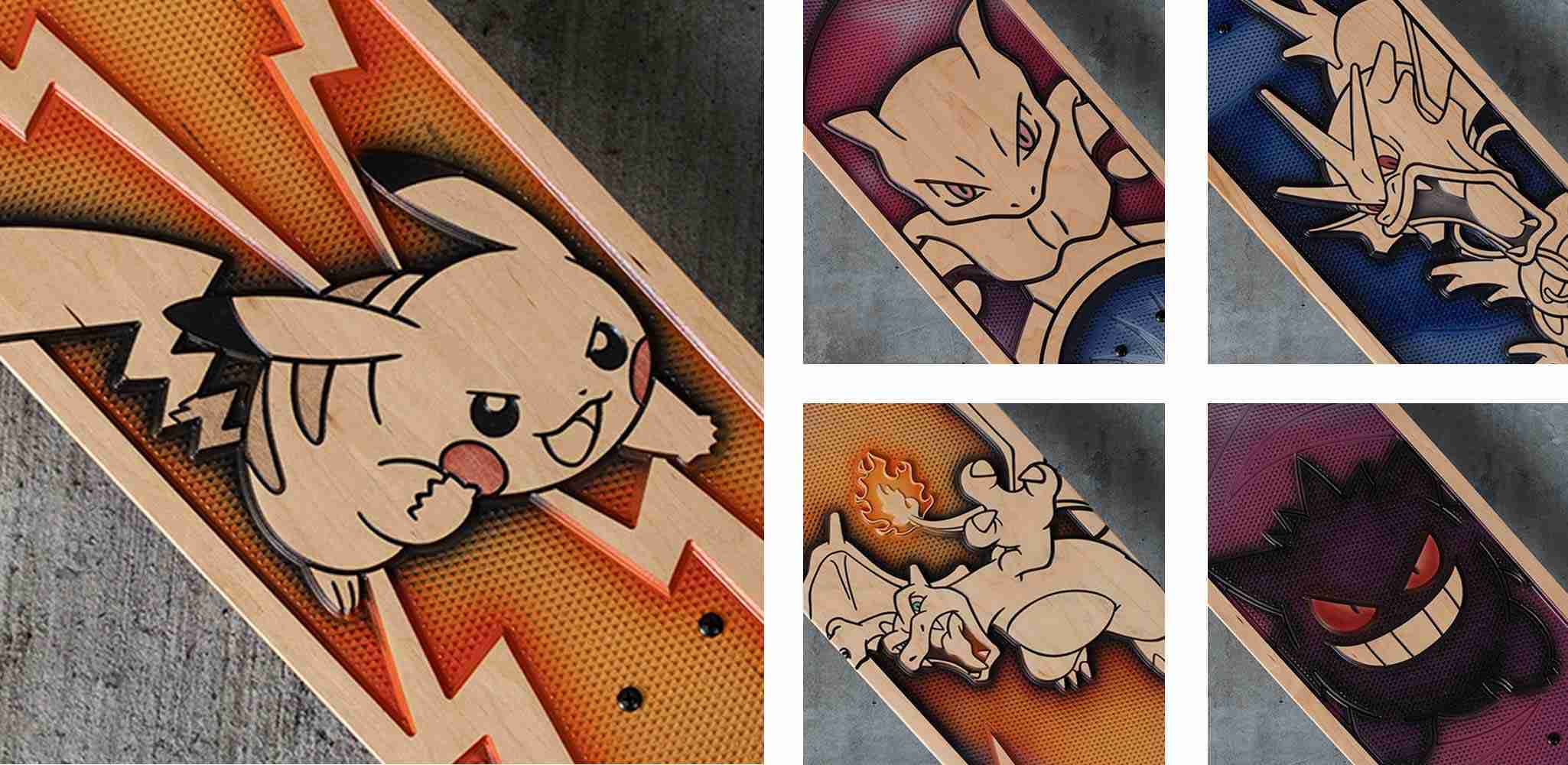 From what I had read so far, they do give the impression that there will be more Pokemon x Bear Walker skateboards in this series. Fingers Crossed!
So far we have no release date, release location (even though it is probably limited to the US online store) or pricing. As soon as more information is release I will update the post.
UPDATE!
A release date has been confirm by Pokemon.com!
The Bear Walker skateboards will have very limited stock (for Pokemon.com to say this that means REALLY limited stock), release date is February 11th 2020. They will indeed be available from the Pokemon Center US site.
Another lovely new detail they have given us, is there will also be hanging wall mounts avaliable. This way when we hang up our boards, they are presented more professionally as a piece of art.
I'm going to be counting down the days! Will you?