Standard and Large Eevee Pop's have been confirmed!
A few weeks ago an image leaked from the US of a large 10 inch Eevee Pop Vinyl. As you can see below like the Pika's it was a US Target Exclusive.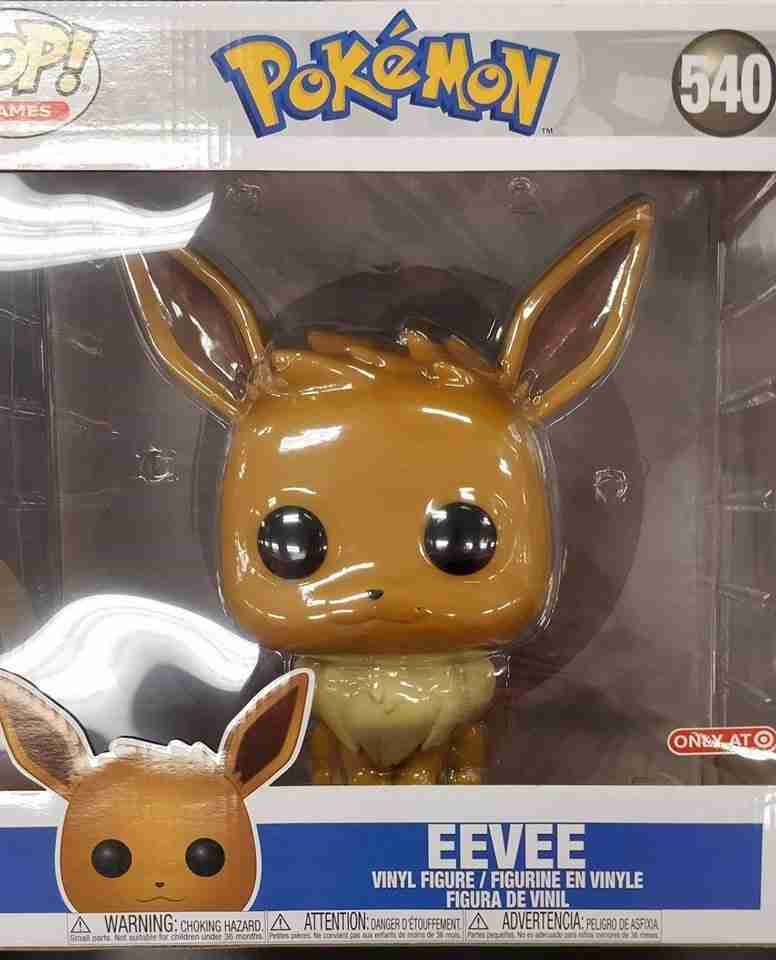 Finally our wait is over because Pop Vinyl has confirmed not only the large 10 inch Eevee but also the standard size.
This is the 5th Pokemon to be released in the Pop Vinyl series. So far we have two types of Pikachu, Charmander, Squirte and Bulbasaur. Here is my Pokemon Pop Collection so far.
The standard size Eevee Pop is now up for pre order Click Here! The ETA is late January 2020.
The large 10inch Eevee Pop is also up for pre order Click Here! The ETA is 30th of November 2019.
This is the first time a 10inch Pokemon Pop will be released before the small standard version. Why is this? I have no idea, but Pop Vinyl don't seem to be stopping when it comes Pokemon. Let's hope one day we can collect them all (or at least the first 151).