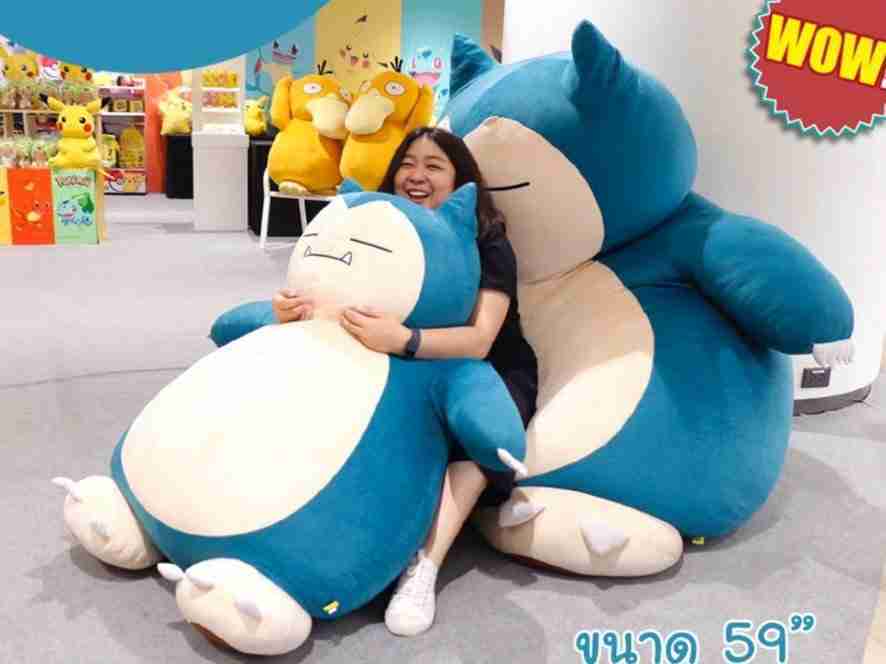 Large Snorlax Plushes have been announced for Thailand!
Pokemon Thailand has just announced two new super large Sleeping Snorlax plushes. I had to double take on this, I honestly couldn't believe it. First off I thought oh no just a rip of brand but no these are Official Pokemon Plushes. Unreal! There are two sizes a 35 inch and 59 inch. Pre-orders are now live on shopee Thailand. The 35 inch is approx 147USD with the 59 inch approx 700USD :O
How amazing is that 59 inch Snorlax much larger than our Snorlax Bean Bags. Sadly these items are released and shipped to Thailand only. Dispatch date is set at the 15th of October if Pre-Ordered.