Here's all the deets BIG or small that have been released over the last week!
Title Screen
Earlier this week the Nintendo Live 2019 kicked off in Japan. For all the people who attended they got to see demos as well as the official title screens of Sword & Shield. It is in Japanese but I'm sure we can still tell which ones which 😉
File Size
Image's of the Japanese download card for Pokemon Shield had appeared online this week. The total size required on your switch to download and play is 10.3GB of space. Now if you play Xbox like me it doesn't seem like much, but the Switch console only comes with 32GB. So if you are thinking of getting the download version grab yourself a SD card too.
The size of the previous Pokemon switch game 'Pokemon Lets Go' was only 4.24GB. This makes me hopeful! Better graphics and larger world to explore!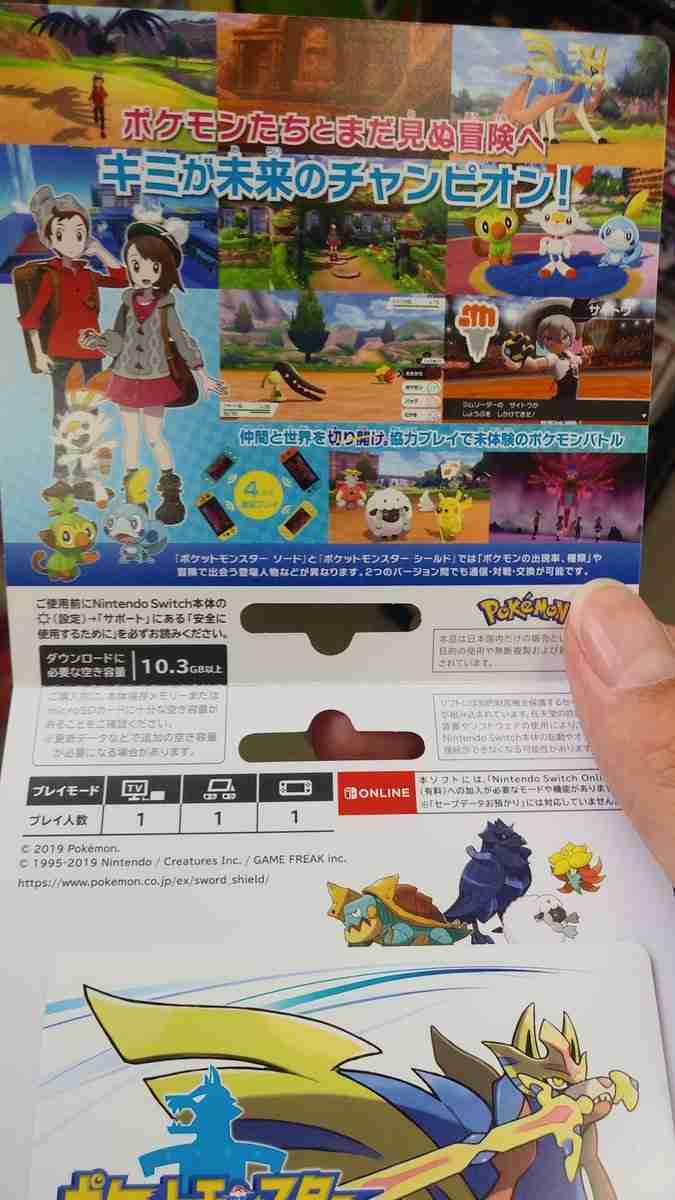 More Footage of the first Town
A video of the first Town in Galar has been release to the members of the Japanese 'Secret Pokemon Club'. This video shows the Town in more depth.
Galar Region Inspiration
James Turner (Art Director of S&S) confirmed in an interview with Gameinformer that the Galar Region was indeed based from the UK. James had previously worked on the Pokemon game 'Battle Revolution'. The Sword & Shield development team jumped at the chance to have him on board as he knows a lot about the UK Colture and Countryside. Check out the interview below, there is also little other snipits of S&S that we haven't seen before.
Latest Dynamax Pokemon
Last night Pokemon released a new trailer with three new Gigantamax Kanto Pokemon. We have Pikachu, Charizard, Butterfree and Meowth.
Gigantamax Pikachu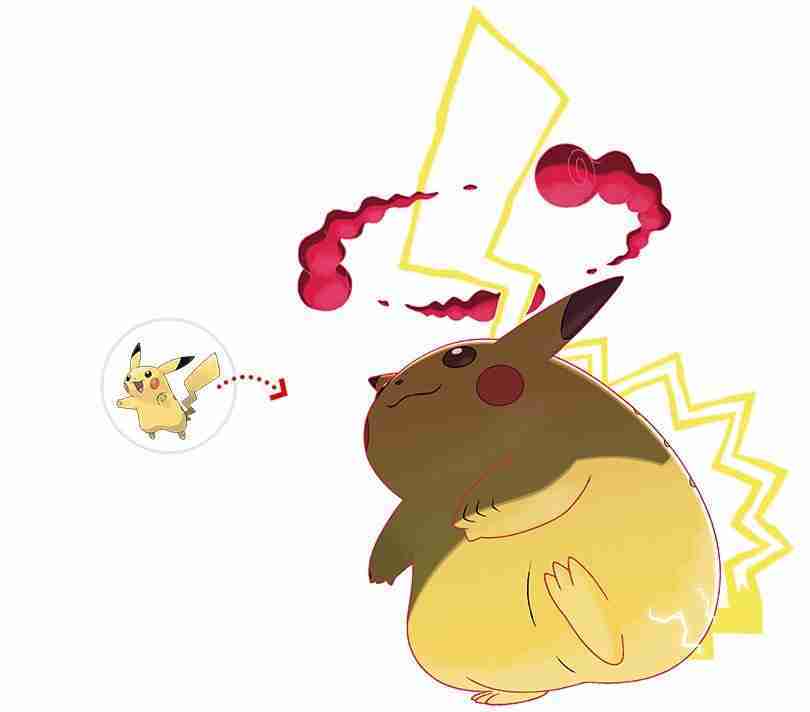 G-Max Move: G-Max Volt Crash – This move not only deals damage but also paralyzes all opponents.
Gigantamax Charizard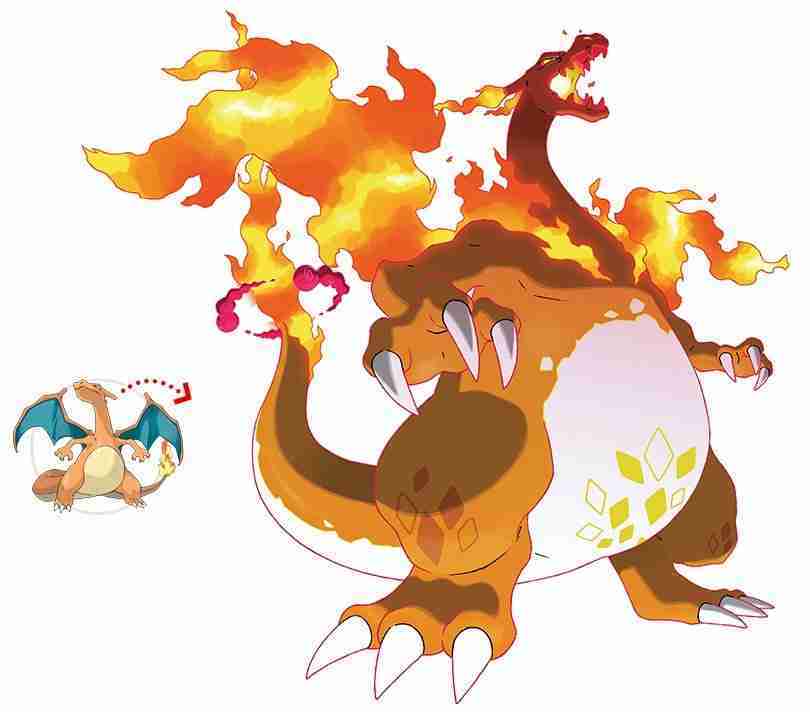 G-Max Move: G-Max Wildfire – This move doesn't just deal damage to an opponent when it hits, it will also continue to deal damage for four turns to any Pokémon that isn't a Fire type.
Gigantamax Eevee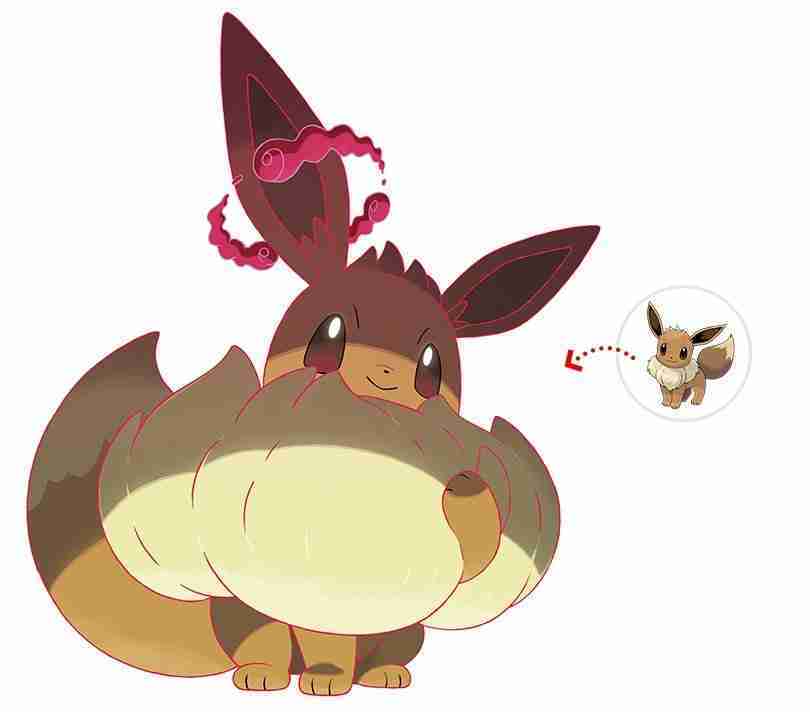 G-Max Move: G-Max Cuddle – This move doesn't only deal damage when it hits, any opponent that is the opposite gender of Eevee will become infatuated.
Gigantamax Meowth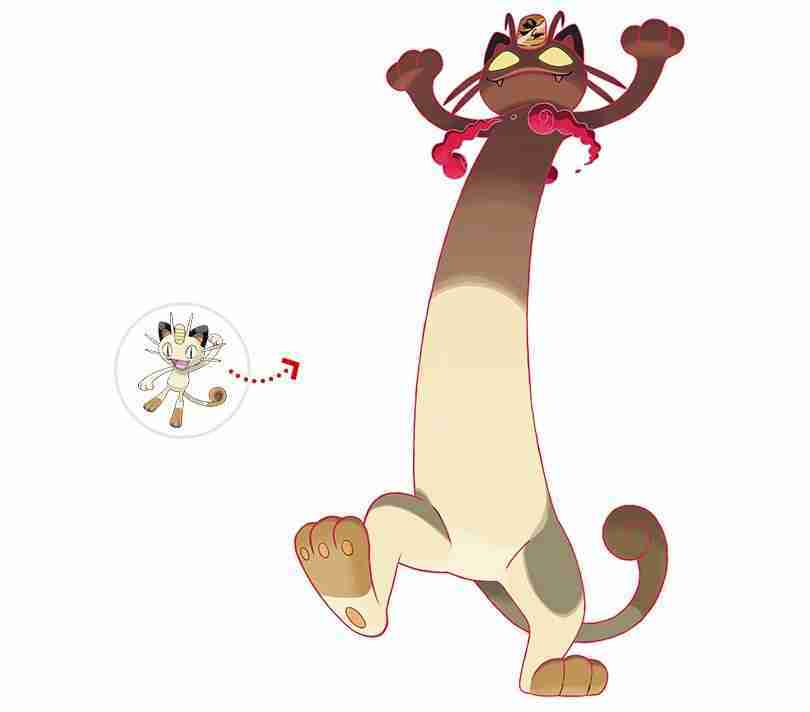 G-Max Move: G-Max Gold Rush – This move deals damage to opponents and also scatters coins all over the area, giving Trainers a considerable in-game cash bonus after the battle.
Gigantamax Butterfree
G-Max Move: G-Max Befuddle – This move doesn't only deal damage, it will also scatter scales around opponents and cause them to become poisoned, become paralyzed, or fall asleep.
Check out the video yourself here:
Rather than do 1168548548487x little posts every time something sneaks up, I thought it was easier to bundle it all and also so you guys don't miss anything! 🙂