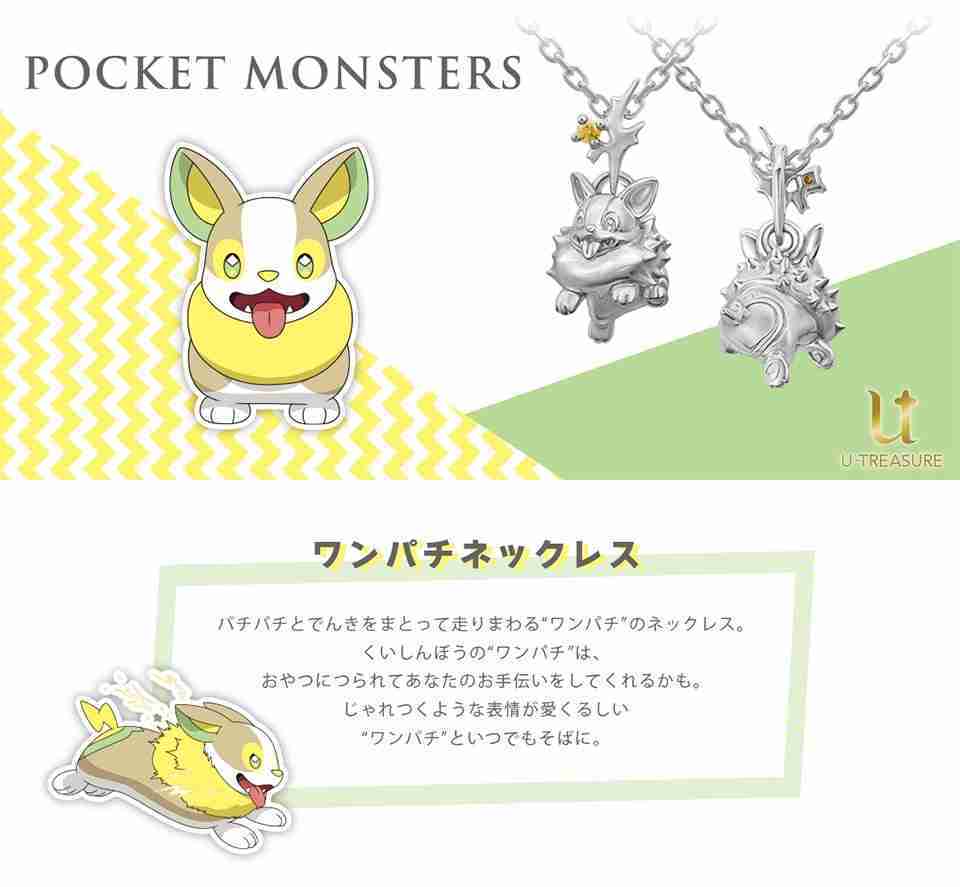 U-Treasure is bringing out favourite little electric pup to jewellery form!
U-Treasure a Japanese handcrafted jewerllery store has added to it's highly regarded Pokemon Jewerllery Collection. U-Treasure is known for such amazing Products like the Mew engagement rings and Pikachu necklaces. Sadly all items are only available in Japan, however you can order via email but it will needed to be collected. I lined it up with my own Japan trip a few years ago and to this day I still love my Espeon and Umbreon ring.
As per usual U-Treasure like to have all metal options available. There is Silver, Rose Gold, White Gold, Yellow Gold and Platnum.
How super cute is the design of the Yamper, with his little tounge out. I', a sucker for a cute puppy Pokemon that's for sure. These items are now up for order online. I wonder who will come next?