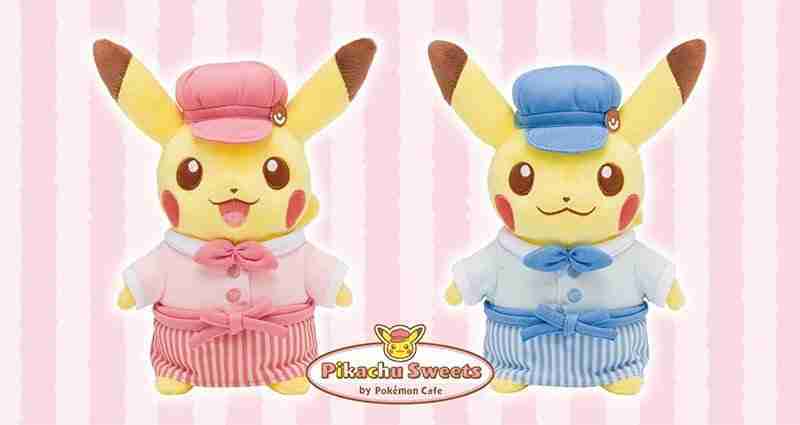 Pikachu Sweets in Japan now has it's own official plushes!
'Pikachu Sweets' if you don't know already is a lolly/treat store in Japan near the Mega Pokemon Center. It was first announced in December last year with the Mega Center renovations. Click here for details.
The Pokemon Company has just announced they will have official plushes in the Pokemon Sweets Uniform. There will be small mascot plushes as well. Pink is for the girls and blue the boys.
These are so cute! I would buy these in a heart beat just to have them in my collection. The Pokemon Cafe also has the same sort of plushes, in their own exclusive outfits, I bought one last year. Perfect for a little cute souvenir.
These plushes will be avaliable at the Mega Pokemon Center as well as the Pokemon Cafes (Osaka and Tokyo) from July 4th.