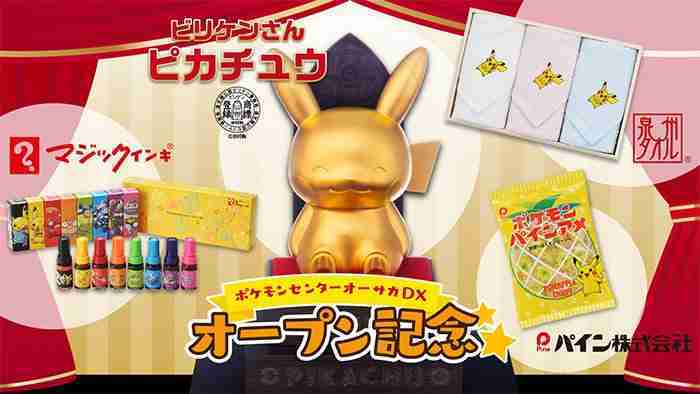 New Limited Items will be available for the Osaka Pokemon Center DX & Cafe Opening.
On September 20th the new store/cafe will be open to the public in Osaka. To celebrate there are limited items to the new DX Center as well as new items for all stores and online. So if you can't get to Osaka we can still get a taste of the new stuff.
Now the big header item is the K24 Billiken-san Pikachu!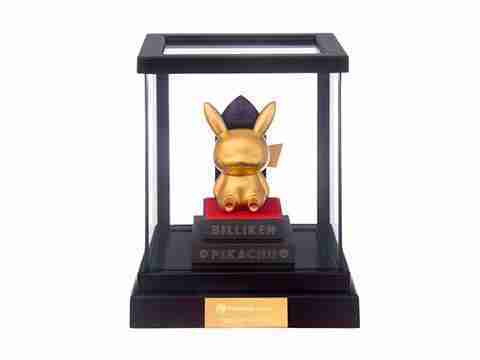 It is a pure gold Pika statue made by GINZA TANAKA, which is sold exclusively at Pokemon Center Osaka DX. It's kept safe and pristine in a special clear case with an engraved plate. This is definitely a collectors item, especially with the price tag of 400,000 Yen.
There are many other items that don't break the bank! Like a cute gold coloured plush and mascot, along with the standard phone items, card sleeves and mini towels.
The following opening memorabilia will be available at all Pokemon Center's and the online store. It features the three legendary birds as they are the three Pokemon to represent the Osaka DX center. A statue of each bird is on show at the new DX Center.
The new Osaka Pokemon Cafe also has its own line of limited opening memorabilia. They have clear files as well as these AMAZINGLY DETAILED PLUSHES! I LOVE THEM!
If you wish to look at the New DX Store or Cafe details/celebrations click here!
Some of these items will be available for pre-order. When they do I will repost with the link 🙂