New Poke Lids are going to appear in Kagawa!
Slowpoke's involvement with Kagawa Prefecture dates back to 2015, but it was in December of 2018 that this Pokemon was officially charged with promoting the prefecture as a member of "Team Udon-ken PR."
Why Slowpoke? Not just because he is a loveable lazy Pokemon but his Japanese name 'Yadon' sounds very similar to Udon a noodle dish that is Kawaga's Prefectures iconic comfort food. So it must have been fate!
This is the third lot of unique Pokemon manhole designs around Japan. If you haven't had a chance to see the other designs Click Here. Each 'Poke Lid' is unique and the only one in the world. Each manhole is casted and then hand painted. Due to the casting it does create restrictions on thickness, angle and number of colours.
There are 16 new Poke Lids in the new Slowpoke design.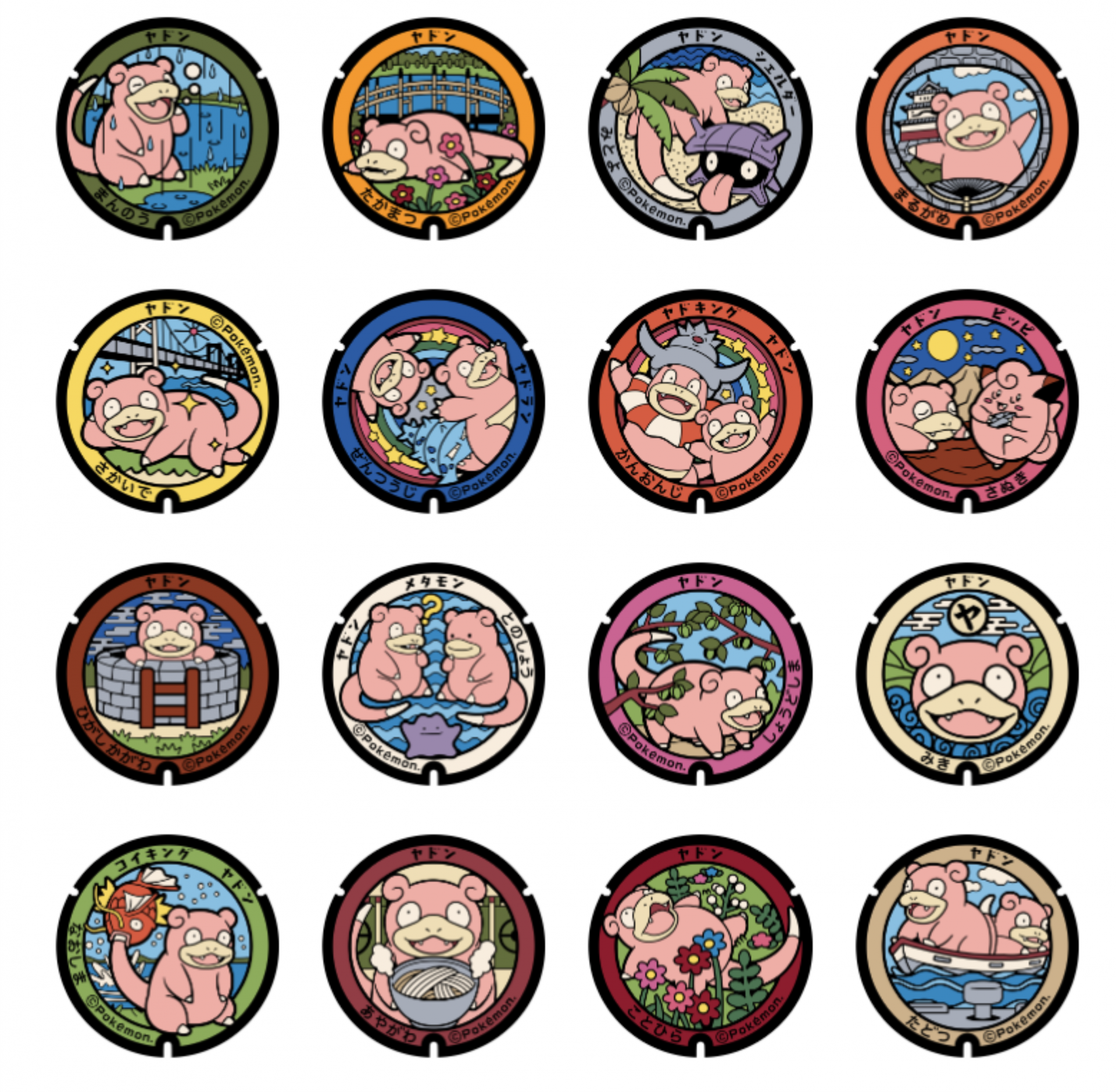 Below is a map of where each Poke Lid will be installed.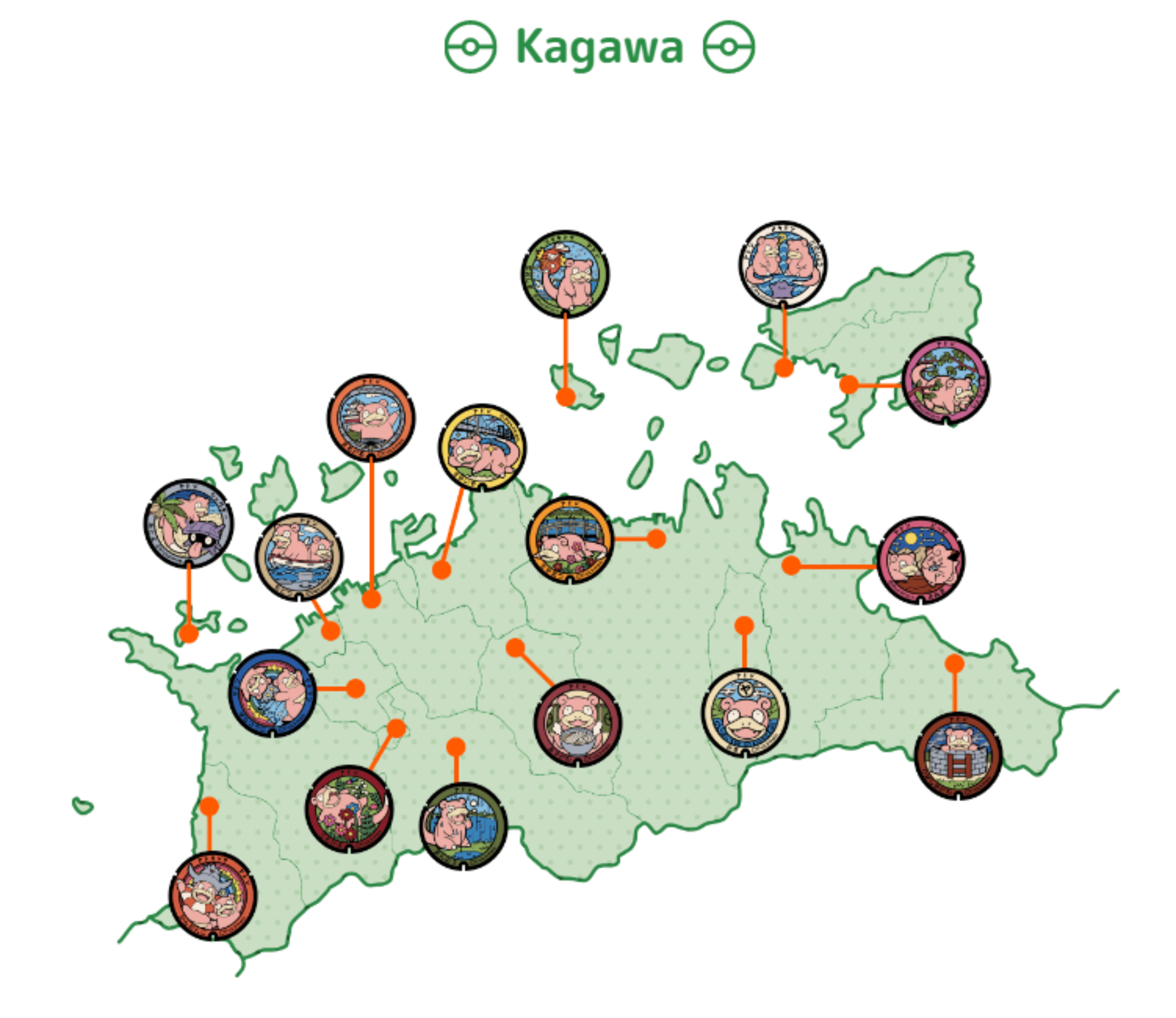 So if you are in Japan make sure to check out at least one of these. As always when the Japanese do something with Pokemon they do it at 110%!