An image of August's 'A Day with Pikachu' has been released!
Everybody meet!
Charged Up for Game Day Pika!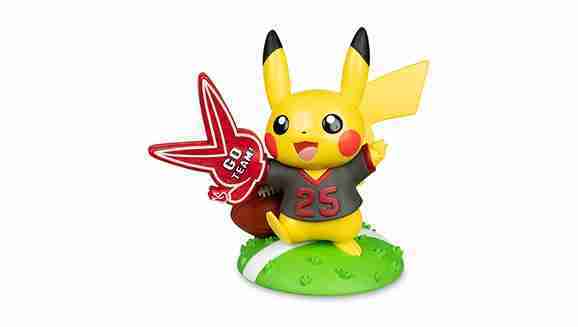 If you missed July's Pikachu of the month 'click here'.
I'm sure everyone know's by now what these are ? I love the name play! Out of most of the Pokemon Pikachu is the best one to 'Charge Up'. Watch out for that electric charge if his team loses.
We are still waiting for the little add to cart button to pop up on the Pokemon Center US site. It can become active any second so keep a close eye on it. They usually sell out within an hour.