The October Pika has been released!
If you missed out on last months 'A Day with Pikachu' check it out here.
Everybody meet: Completely Thank-Full
I think he is Thankful he has a Full tummy that's for sure. It is still waiting to appear available on the Pokemon Center US Store. As per usual they send an email once up for order and it sells out in roughly an hour. I'm still trying to get my hands on Septembers Pika (Surprises to Fall For). As these are limited products they cost more than double to pick up after release.
Only 4 left to collect!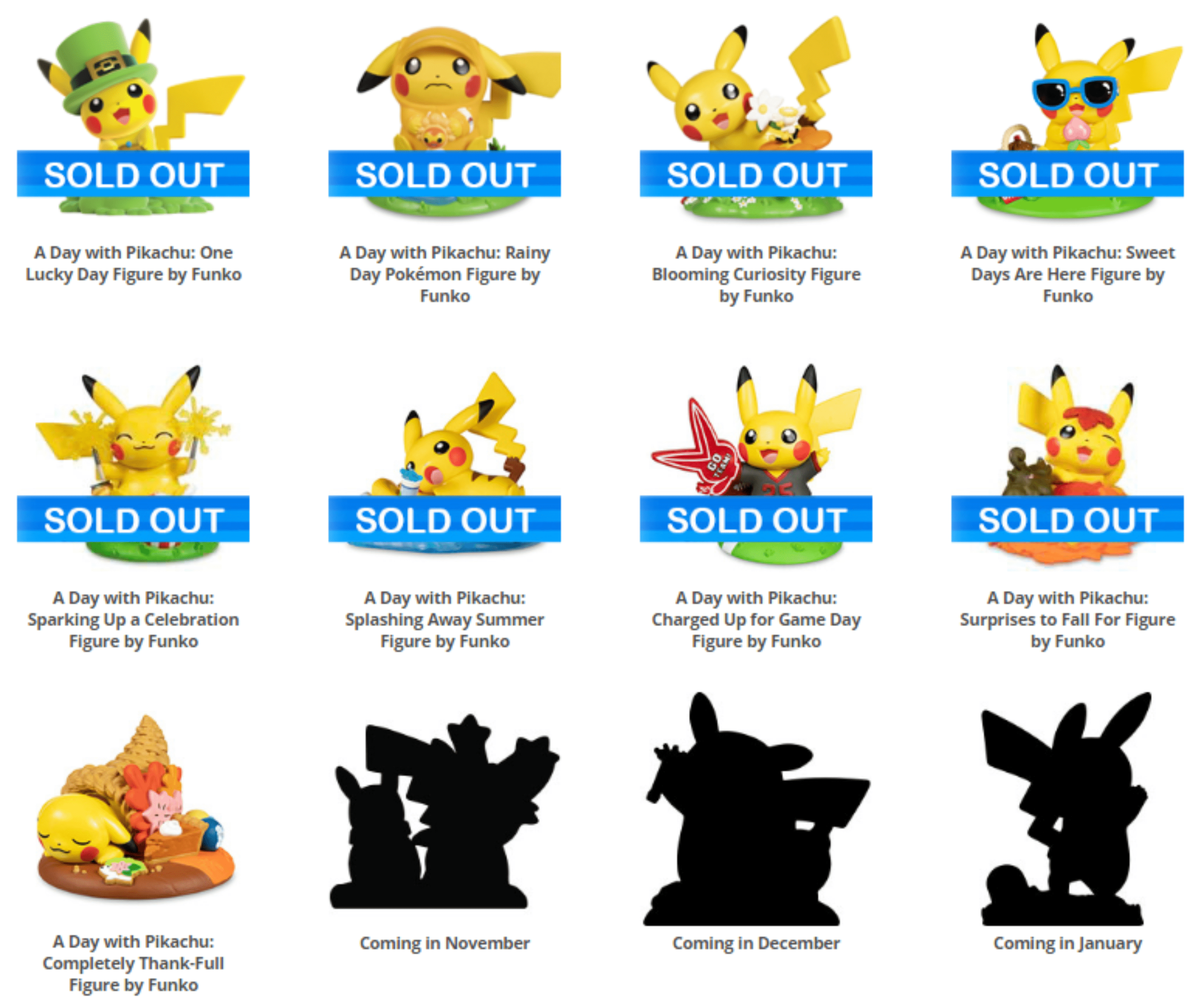 He has just been announced for order live on their website. You can order now here. Be quick! He wont last long!