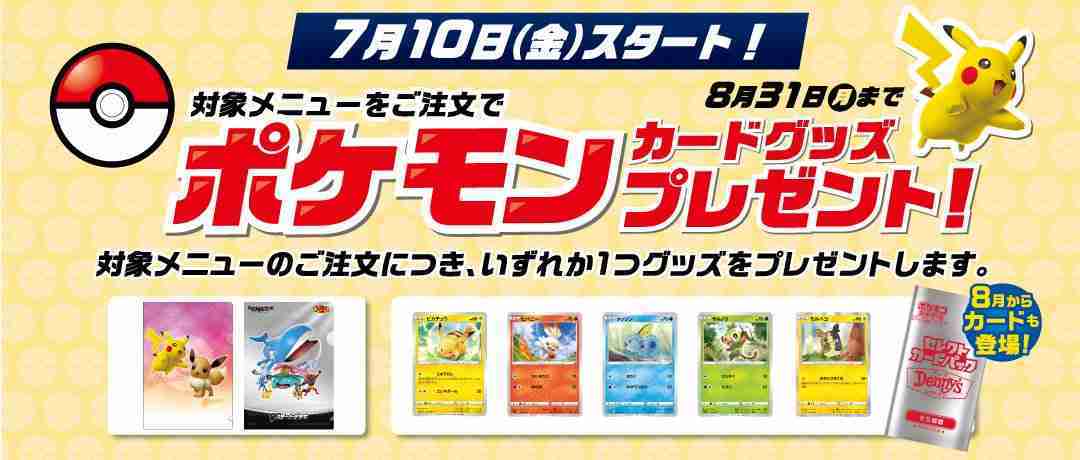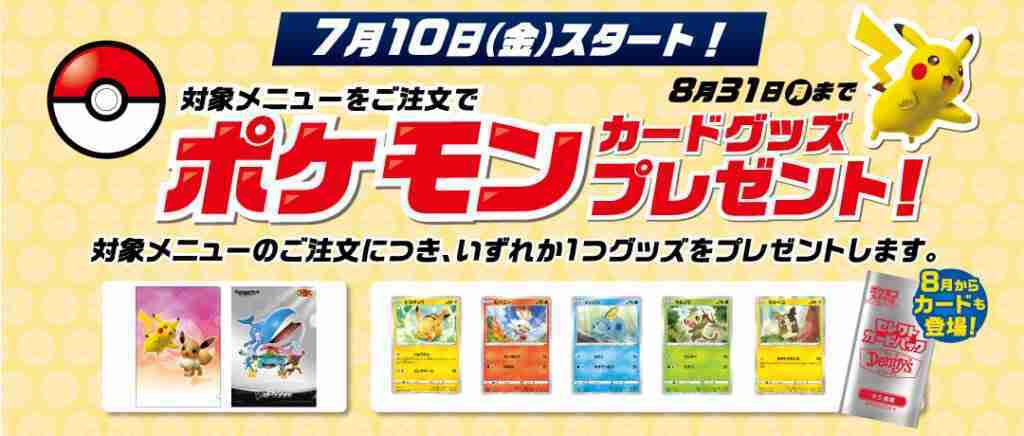 Order from the Target Menu from Denny's and get a free Pokemon Card!
Starting on Friday the 10th of July Denny's will be hosting a Pokemon Campaign. If you order a food item off the target menu you get a free limited Pokemon Card. There are five to collect, however they are given at random. There is also two Pokemon folders as well.
Here is the target menu:
Here is a close up of the Pokemon Cards and Folders.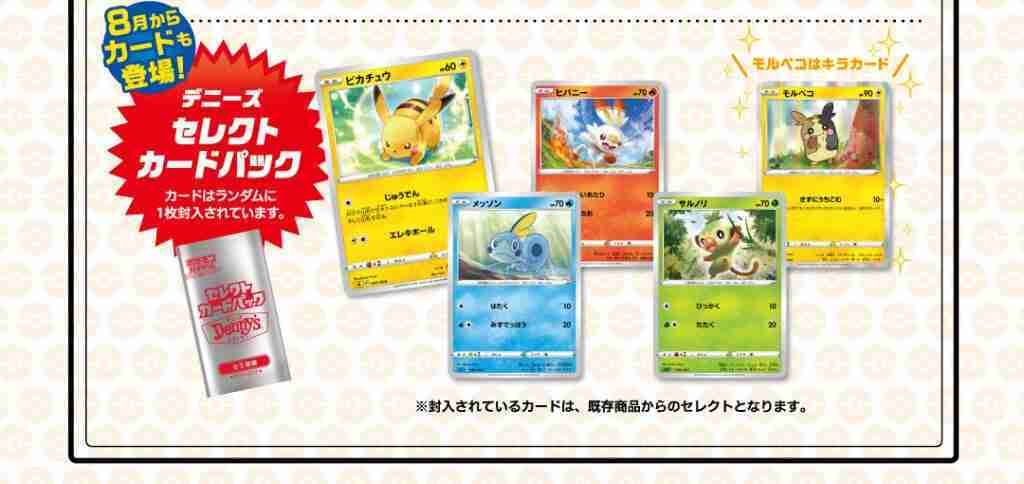 By the look of it there is one rare 'shiny' card in the Denny's set. Sorry I couldn't supply any more information on this campaign guys. I can't say my Japanese reading is just that good yet.