Matnut has teamed up with Pokemon to bring us three different types of sneakers based on the latest Pokemon Movie.
First up we have the canvas sneakers with one Pokemon design. We have Psyduck, Bulbasaur and Jillypuff. Each sneaker has the Pokemons body colour along with little images along the base.
They may look a little plain from a distance but close up you can see the small Pokemon detail. An Embossed Detective Pika on the tounge, as well as the logo on the rear.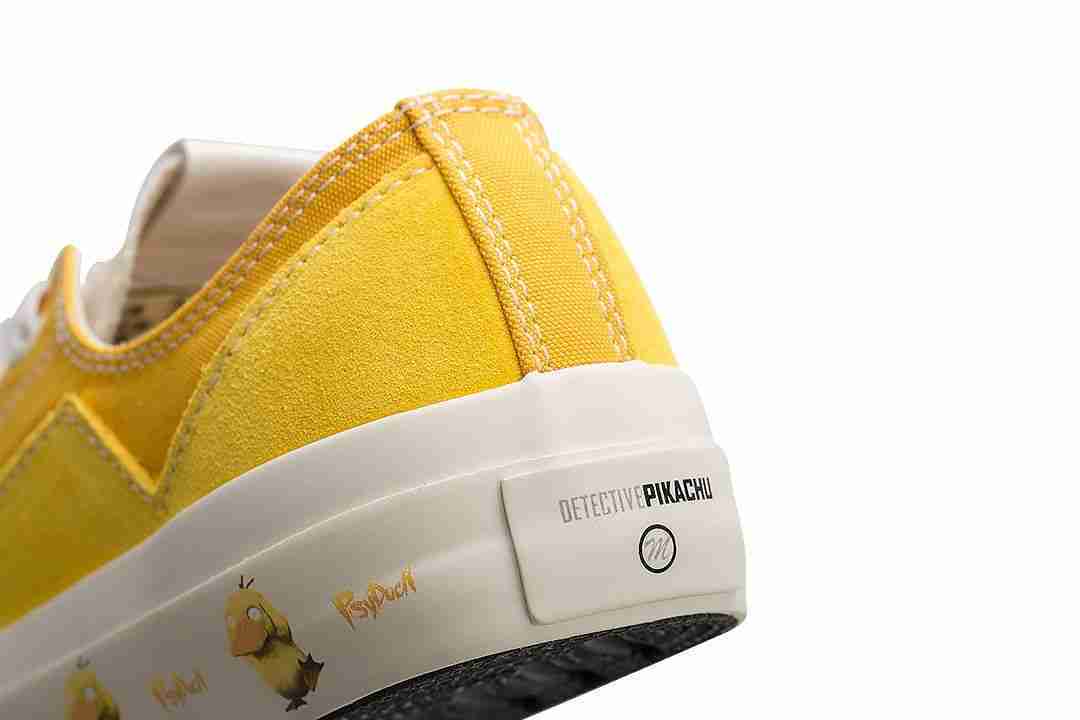 Next! We have the Detective Themed Pattern Canvas Sneakers.
These come in three colours, all with the same Pika theme.
We always save the best to last! Detective Pika Hi Tops!
Three colours are available all with the same embroided Pika logo, these also have the tongues embossed as well.
All sneakers are now available in stores across China.
As soon as our supplier has stock we will pop up a link for everyone. So don't forget to check back.