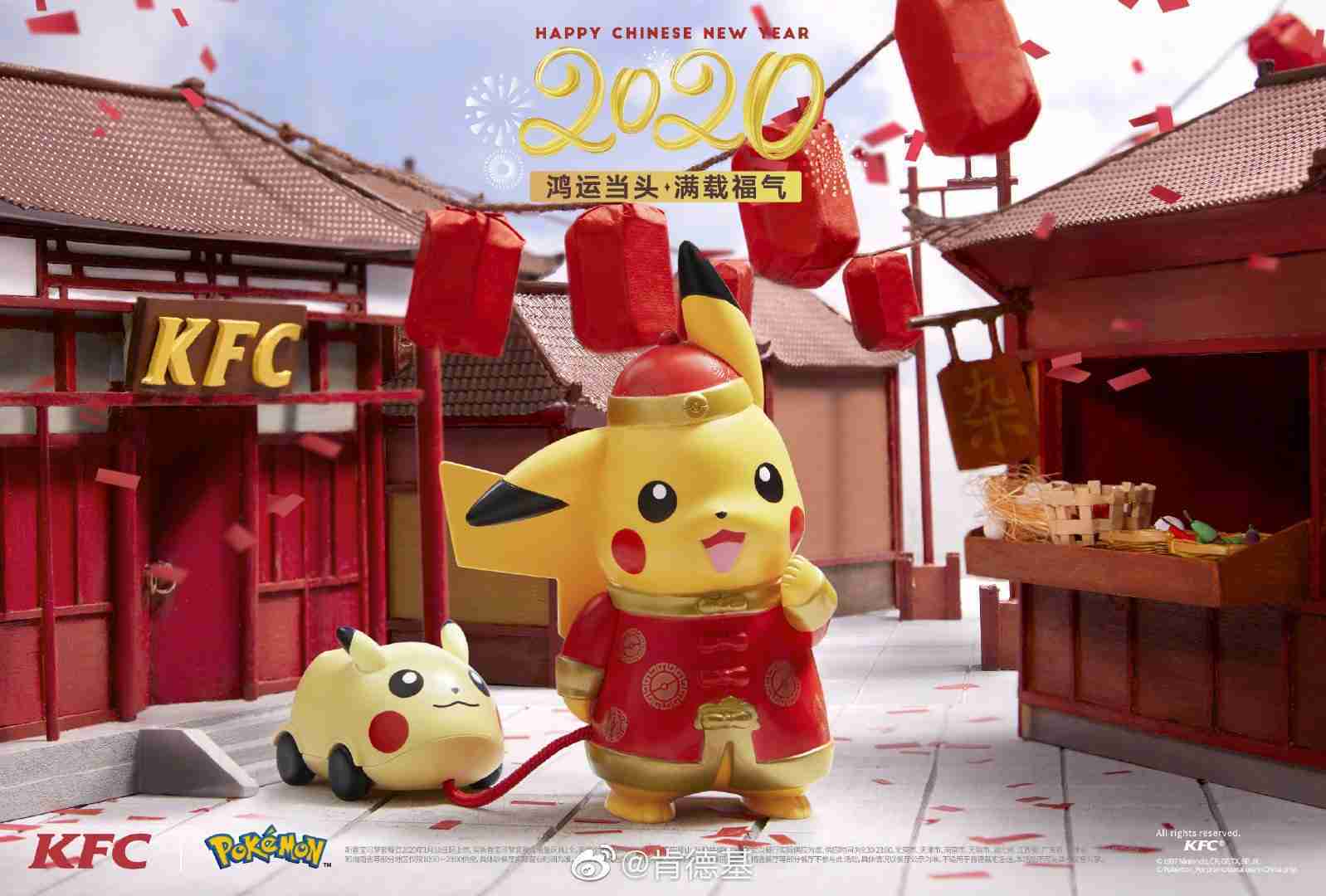 To celebrate the Chinese New Year 2020 KFC China has announced a Pokemon promotion!
I cannot explain how jealous I am right now, I love Pokemon and KFC. This celebration Pokemon promotion is for a limited time only starting from January 10th to January 25th at KFC's in China. The following stores will give out a Pokemon toy with a purchase of a meal, Beijing, Tianjin, Nanjing, Wuxi, Hubei, Jiangxi, Guangdong, Fujian, Guangxi Zhuang Autonomous Region and Hainan Province.
Four different Pokemon toys will be given out at random.
A single meal that qualifys for the free toy is: one crispy/spicy chicken sandwich or 5 golden chicken nuggets with one French fries (small) and the choice of one cup of Jiuzhen Juice Beverage or Bubble Milk tea.
There is nothing to assume other KFC's will participate in the Pokemon New Year Celebration. So sadly everyone here in Australia will miss out 🙁