All Pikachu lovers be prepared, there is no plush like this!
At the 2019 world hobby fair in Japan, a real Detective Pikachu appeared!

 This super cute guy, a real life size Detective Pikachu was on display at the Warner bros booth.
At the booth you were able to meet and greet him, and also get to touch his super soft fine fur.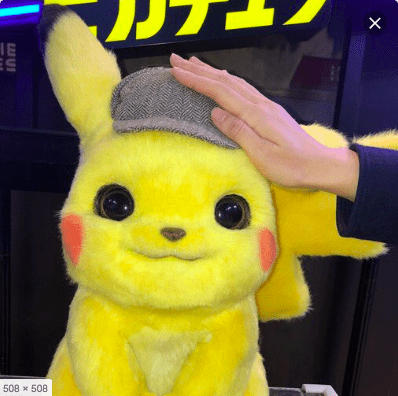 We all want one right!
Sadly…
There is currently no word on if this is a soon to be high detailed plush available for order or if he was a one off for the World Toy Fair. What we can all agree on is that he is AMAZING and fingers crossed we will get the chance to have our own Pikas one day.