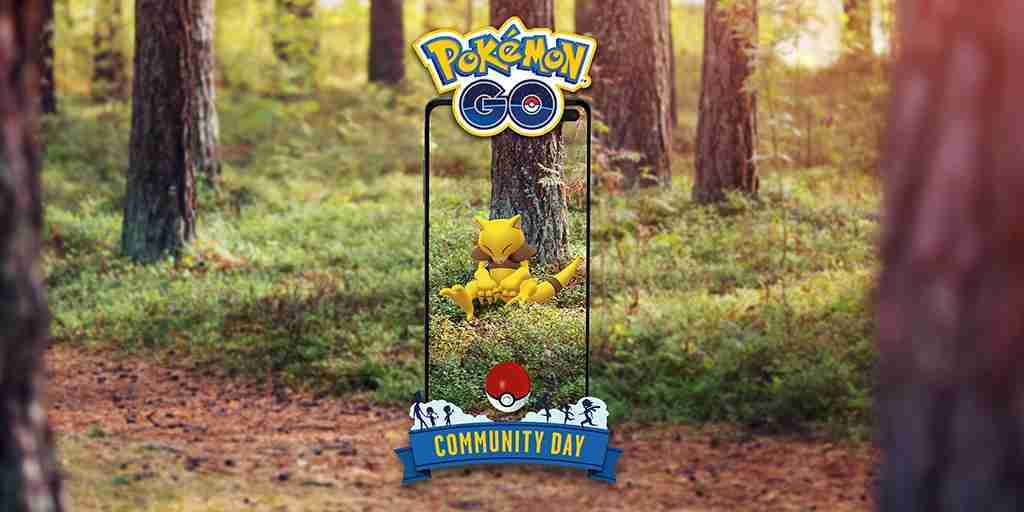 The next Pokemon Go Community Day will take place on March 15, 2020 and will feature the Psi Pokemon Abra! The event will also feature three-hour lures and triple XP on captures. The exclusive move is yet to be announced.
The event will take place on the Northern hemisphere from 11:00 am to 2:00 pm, and on the Southern hemisphere from 3:00 pm to 6:00 pm, based on your local time. You still have an extra hour to evolve Abra or Kadabra into Alakazam and get the exclusive move.

Abra Community Day special research story
For $0.99 USD (or the equivalent in your local currency), you can unlock a Community Day-exclusive Special Research story: Investigating Illusions!
Complete it for:
13,000 Stardust
a Poffin
a Rocket Radar
3 Incense, and other rewards
Stay tuned for when tickets go live! The ticket to this Special Research story event is non-refundable.