Marie Itoyo is fan of the new up and coming Pokemon show!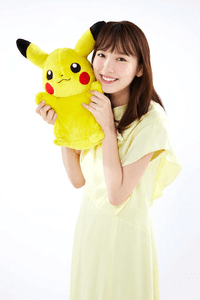 Actress and Model Marie Itoyo has become an official supporter of the latest series of Pokèmon . As well as being appointed an official supporter, Marie will appear as a guest voice actress in episode one of the season.

Marie Itoyo has loved Pokemon since her childhood and was in charge of Japanese dubbing "Detective Pikachu" that was released May this year.
In the first episode of the season, Marie Itoyo will be appearing as a guest as Kangaskahn's child who will be the centre of the story.
Important info about the latest series will be revealed on November 3 during the final episode of the Sun and Moon series.

The pilot episode will be played live in Japan Sunday, November 17 from 5:30pm.