Finally we have a little more details about these amazing 'scream' cards.
From October 27th to the 20th of January, the Munch Exhibition will be showing at the Tokyo Metro Art Museum. To celebrate "Munch Exhibition – Shout of Resonating Soul", Pokemon Promo cards of illustrations with Munch's 'shout' as a motif will be distributed.



I NEEEEEED THEM! Where can I get them?
They will be available for purchase at the art museum special shop 2F and also on Pokemon Center online.
But wait there's more!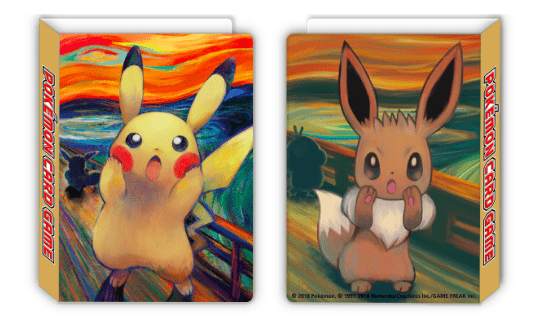 Pokemon card game mini card file cry Pikachu / Eevee!
Which one would you pick?