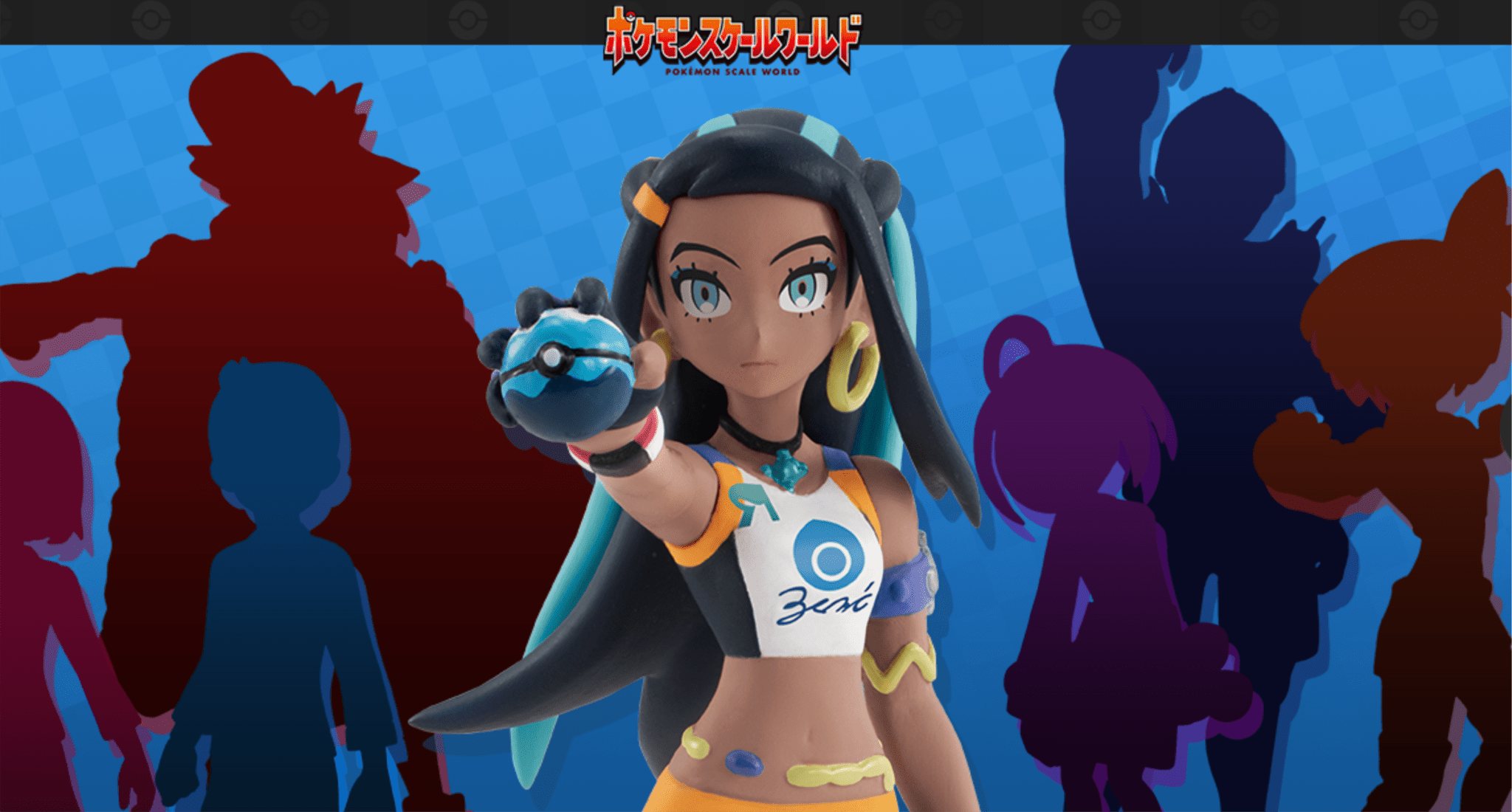 Nessa is the next one in line for her Scale World form!
If you are a big Pokemon fan you know the Pokemon Scale World Figures. Starting last year new waves of Pokemon have been transformed to a 1/20 scale of their real life size.
I was a little surprised Nessa was selected next in line, as they only just announced the Galar starter Pokemon. Then again Nessa is a big favourite in the Sword and Shield world.
So lets have a look!

Nessa is about 87.5mm tall with her Drednaw 50mm tall by 53mm wide. I'm not sure it was because I'm thinking of the Gigantamax Drednaw but I really did think he was bigger. See this is what we learn when we have Pokemon in a real life scale 🙂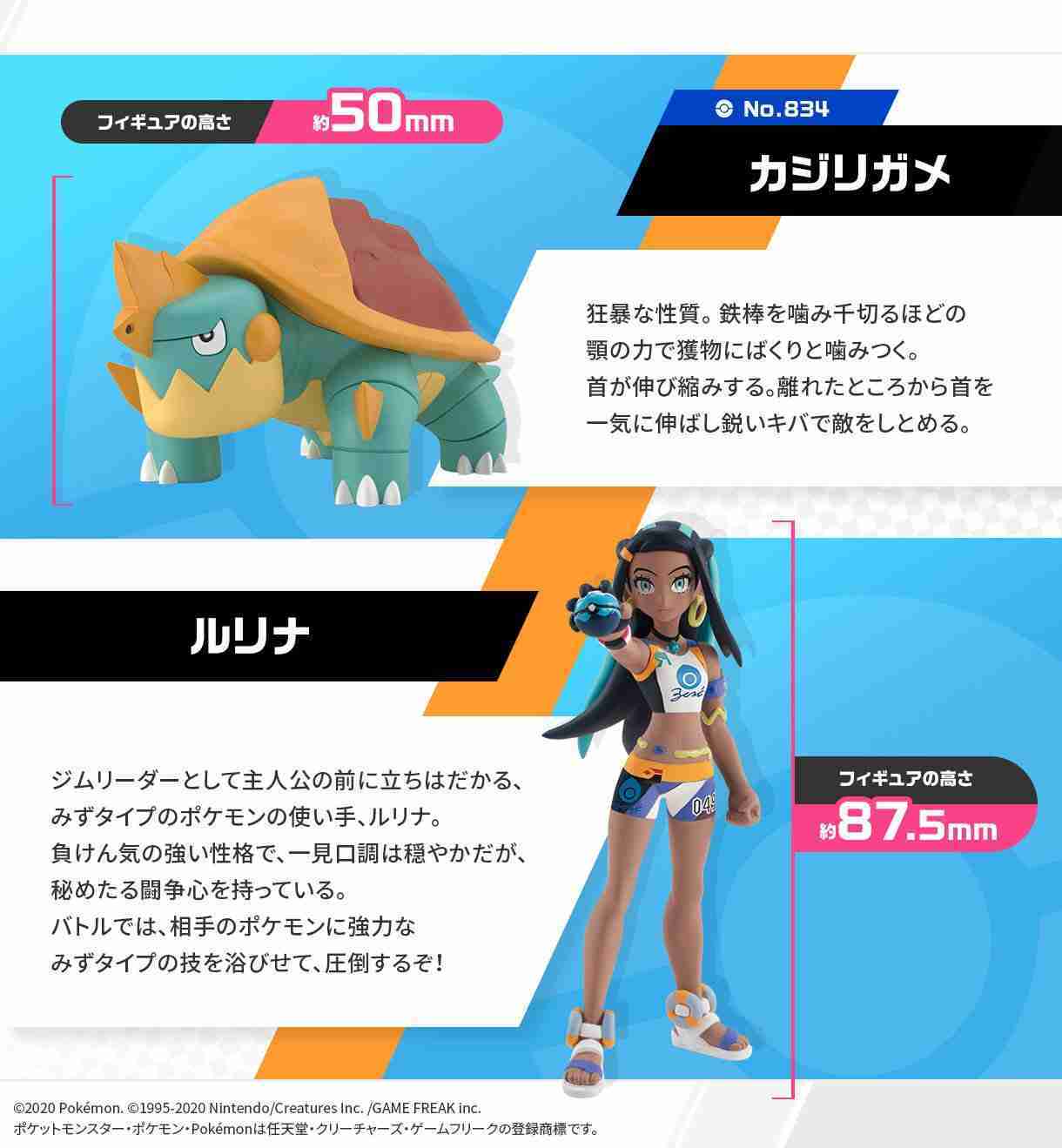 These figures will be up for pre-order soon and will be set to release in Japan this November. As always if you DO want these figures make sure to pre-order as they sell out super fast. I missed out on the Legendary Dog Trio 🙁