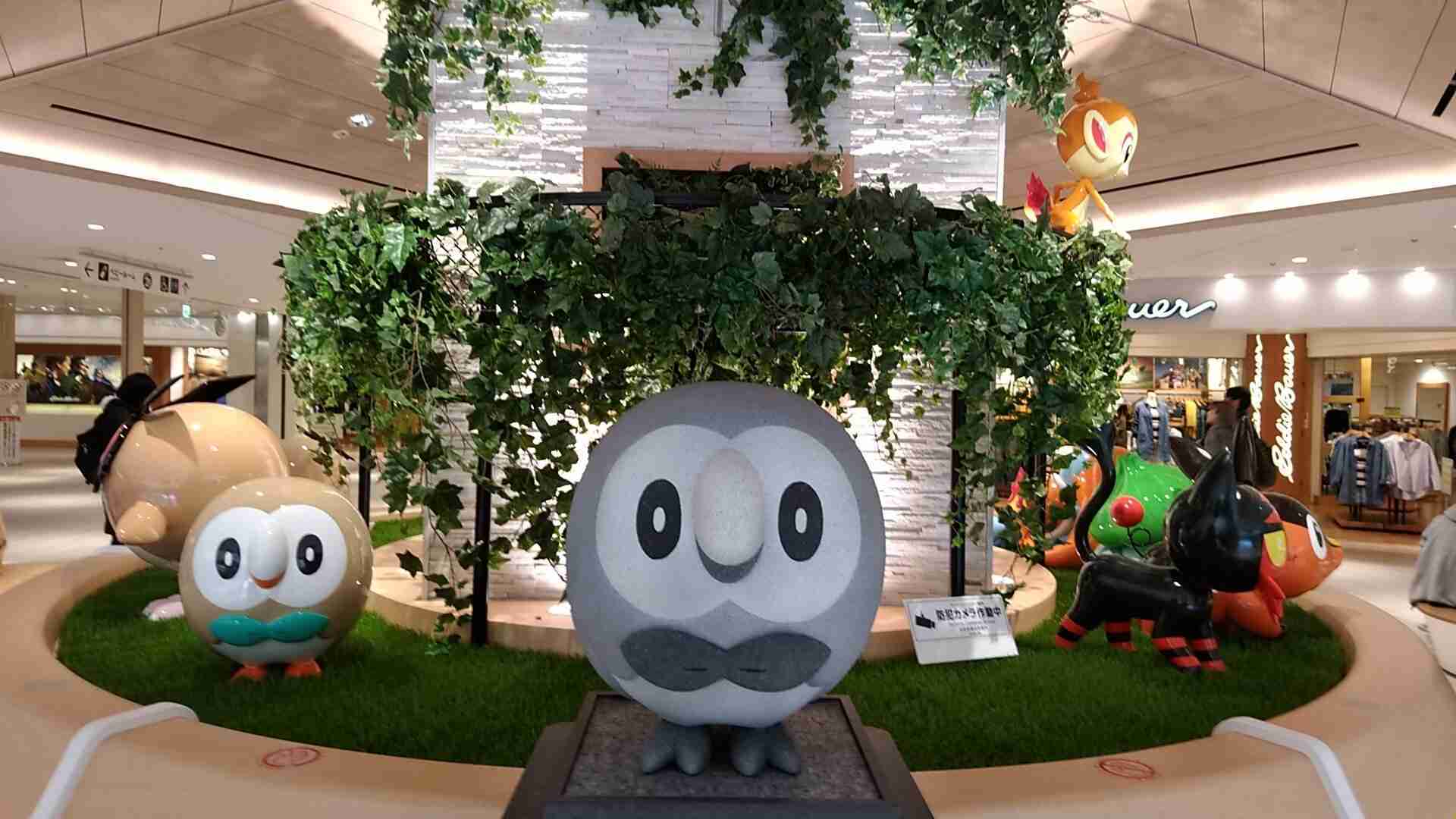 A Part of the Mega Pokemon Center in Tokyo has been opened!
Everyone welcome to Rowlet Plaza "Insert Pokemon Jungle Sounds Here". After only 3 days of closure, the second level of Sunshine City in Tokyo Japan, has become a beautiful Pokemon exhibit. Check out the pictures below.
Rowlet Plaza was apart of the Pokemon Center Mega Tokyo renovations, however dude to the health scares the special opening of the Pokemon store itself has been moved from March 6th, to sometime mid April. All celebrations, events and merchandise will also be postponed.
I love how the design sketches we saw just the other day have come to life so fast! If you would like to look at the concept designs click here.