Sanei Boeki are bringing our hearts desires!
A new collection of Pokemon Plushes named BigMore is coming and they are BIG. The theme of this collection is 'Living with Pokemon'. God don't we all wish that was true.
Anyone that has any of the large/life size Pokemon Plush from the Japan Pokemon Centers understand how amazing this is. They are so large, yet have high quality detail and defiantly a collectors item. I'm still trying to get the large dog size Entei Plush from 2001. but $2000-$3000 price tag is currently out of my league. So in other words DONT WAIT!
These plushes vary from 42cm – 54cm tall, with high quality detail.
Each plush also comes with its own key ring.
So who do we have first in the line up?
Greninja
54 x height 24 x depth 31 cm
Lapras
42 x width 47 x depth 42cm
And of course the one we all know and love.
Charizard
49 x in height 36 x 50cm in depth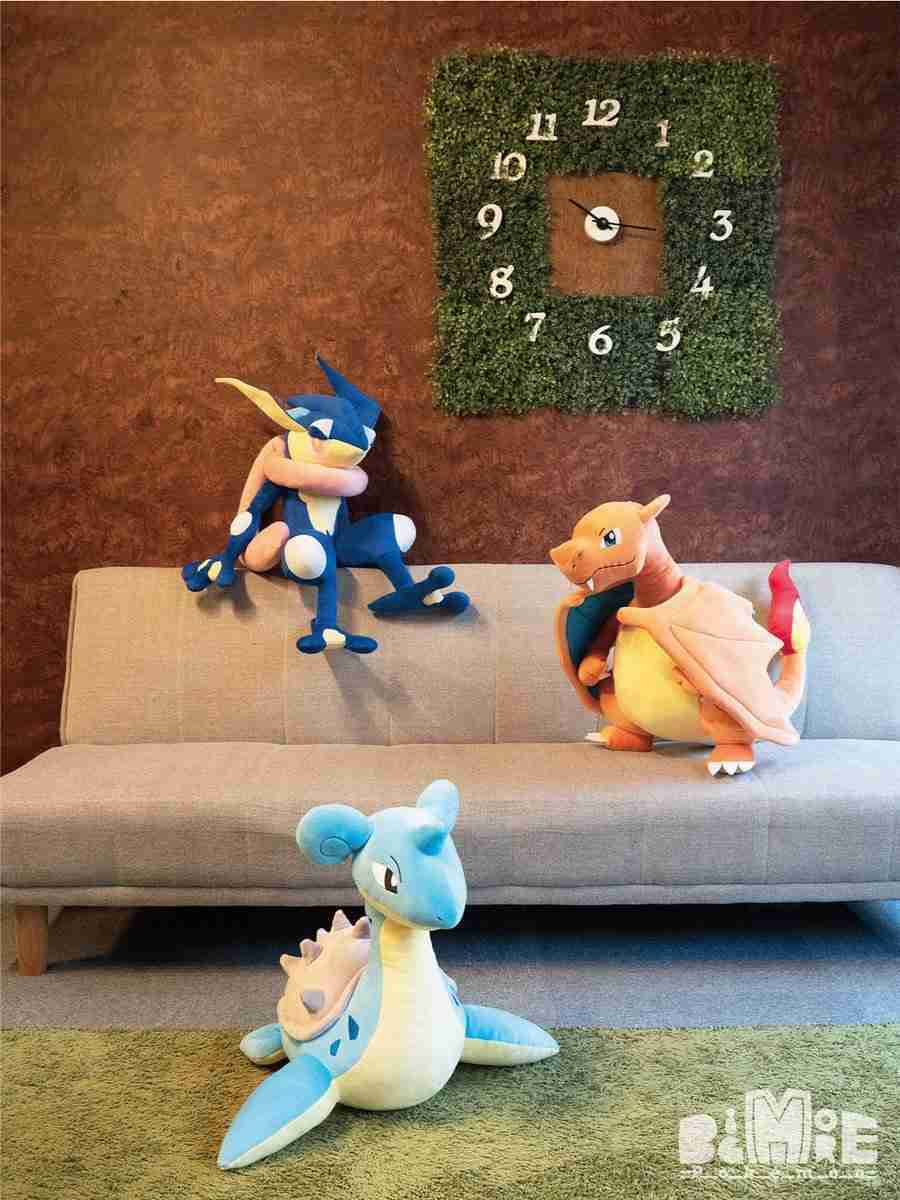 Now the only thing (which I'm not a fan of) is that they are all released on different days. So far here is the release schedule.
-Greninja (July 26, 2019)
-Lapras (August 23, 2019)
-Charizard (September 27, 2019)
Pokemon BigMore range will be available from Pokemon Centers around Japan as well as online.
Fingers crossed they continue on with this range!
Which Pokemon would you love come to life?