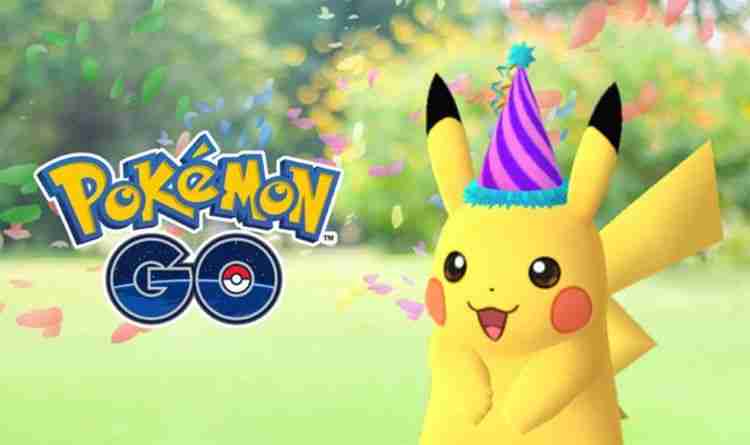 Start and celebrate the new year with these Pokemon Go events!
January Team GO Rocket Special Research
The fight against Team GO Rocket continues! Take the challenge of completing the new Special Research and defeat Giovanni during the month of January to save the Legendary Pokemon Shadow Moltres!
January Research Breakthrough encounters
From Wednesday, January 1, 2020, at 1:00 p.m. to Saturday, February 1, 2020, at 1:00 p.m. PST, completing a Research Breakthrough will award you with a Lapras that know the Legacy moves Ice Shard and Ice Beam!
The egg-citing Adventure Sync Hatchathon is back
From Thursday, January 2, 2020, at 1:00 p.m. to Thursday, January 16, 2020, at 1:00 p.m. PST, the Adventure Sync Hatchathon event will return with the following features:
Hatch Party Hat Pichu or Wurmple from 2 km eggs
Hatch Party Hat Pichu from 7 km eggs
Battle Party Hat Raticate and Wobbuffet in two-star Raids
Catch Party Hat Pikachu in the wild
Party Hat Raticate, Pikachu, Pichu, Wobbuffet, and Wurmple can all be shiny!
2× Hatch Candy
2× Hatch Stardust
Adventure Sync reward for walking 50 km: 50,000 Stardust, 15 Rare Candies, and an Unova Stone
Celebrate 2020 with the 2020 Specs available in the Style Shop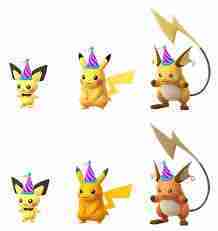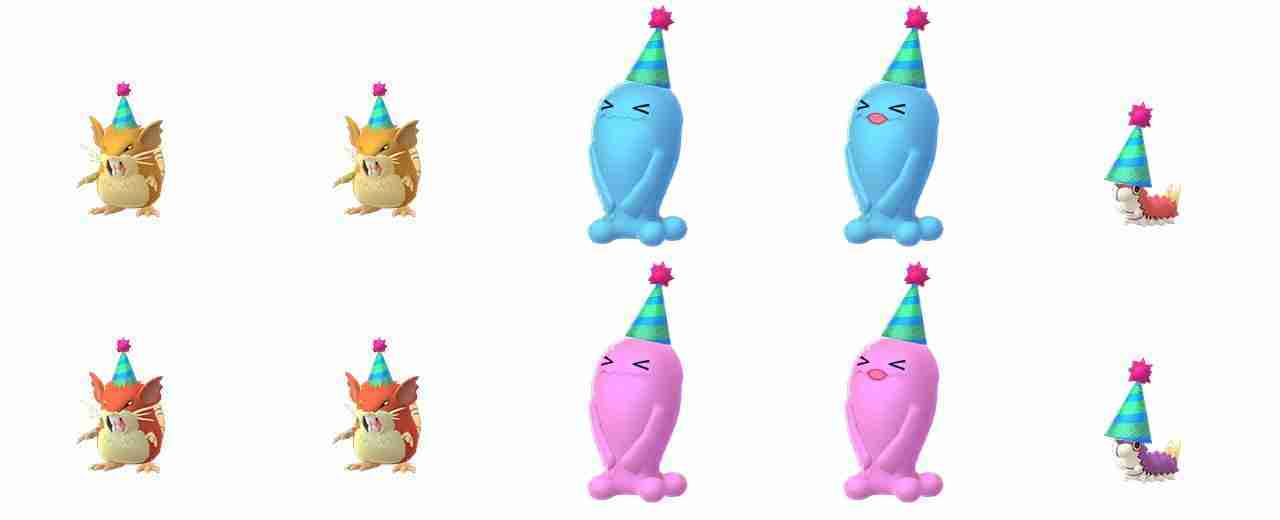 Heatran blazes back into raids
From Tuesday, January 7, 2020, at 1:00 p.m. to Tuesday, February 4, 2020, at 1:00 p.m. PST, Heatran will be in five-star raids! If you're lucky, you might encounter Shiny Heatran!
Unova nouveau in the new year
There are reports that some more Unova region Pokemon might be coming soon! Stay tuned for details!