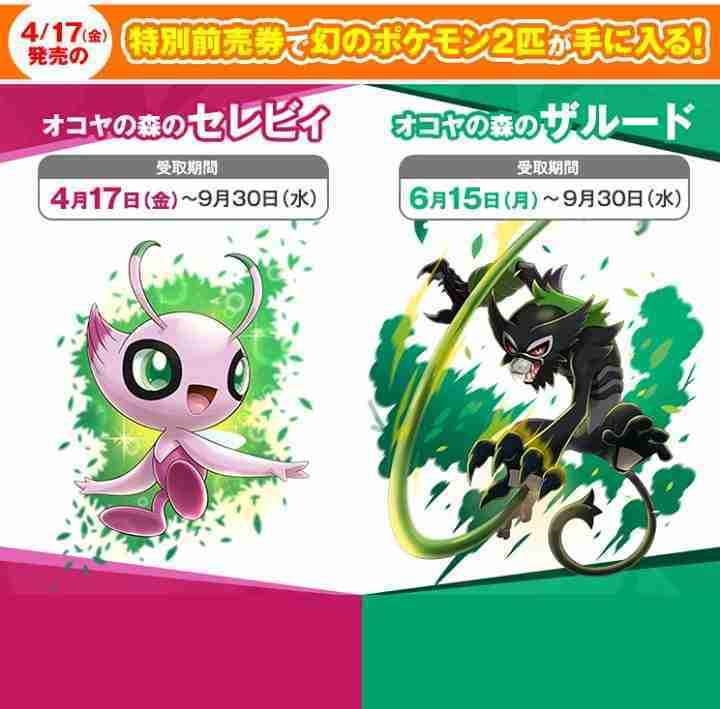 A legendary event has been announced for the newest Pokemon Movie!
A Shiny Celebi code will be given to those that preorder tickets for the Pokèmon movie Coco starting on the 17th of April. The code can be used from April 17 until September 30.
Okoya Forest Celebi!
A phantom Pokemon Celebi that is said to use power beyond time.
Zarude event code will also be available on tickets. Zarude code will be available from the 15th of June until September 30.
Both of the events will be available for Pokèmon Sword and Shield.