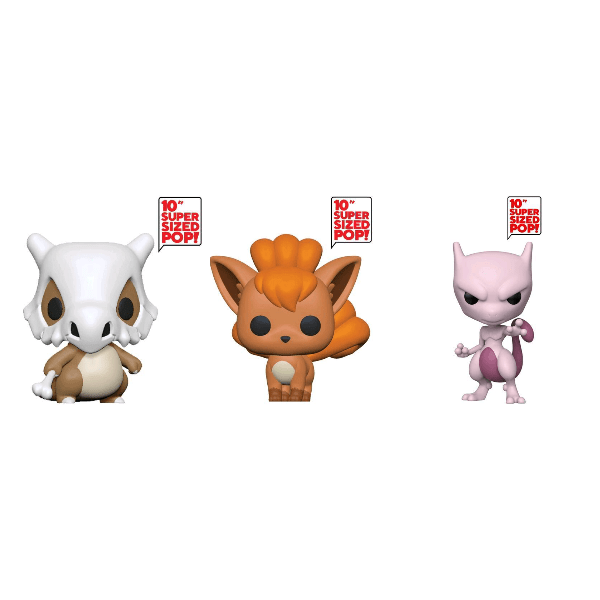 Pre-orders for the latest Pokemon pops, Super Sized!
After the latest new's we got from the New York Toy Fair, it's not quiet a surprise that these guys will also be coming in the large super 10 inch size.
So far out of the newest Pokemon pops on the way, these are the first three to get the 10 inch remake. I'm sure it wont be to long until the other five wont be to far along. At least it gives our pockets a break.
Which one will you order? Me? I already ordered them all 🙂