November's Pikachu of the month is now up for order!
If you missed out on last months 'A Day with Pikachu' check it out here.
Everybody meet: A Cool New Friend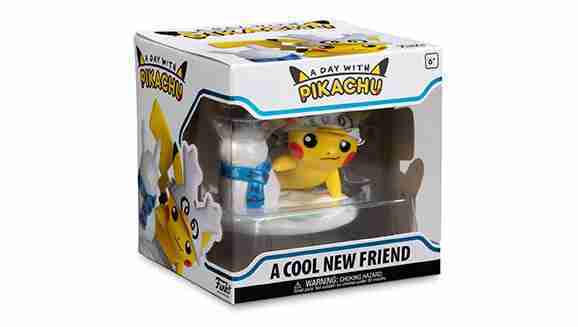 Pikachu us wearing a festive Delibird cap while he plays in the snow. It looks like he has made a snow Pika!
I assumed a snow Pika would be released in December? I wonder what type of Pika we will get then?
It has now appeared available on the Pokemon Center US Store. As per usual they send an email once up for order as well and it sells out in roughly an hour. As these are limited products they cost more than double to pick up after release, so don't miss out!