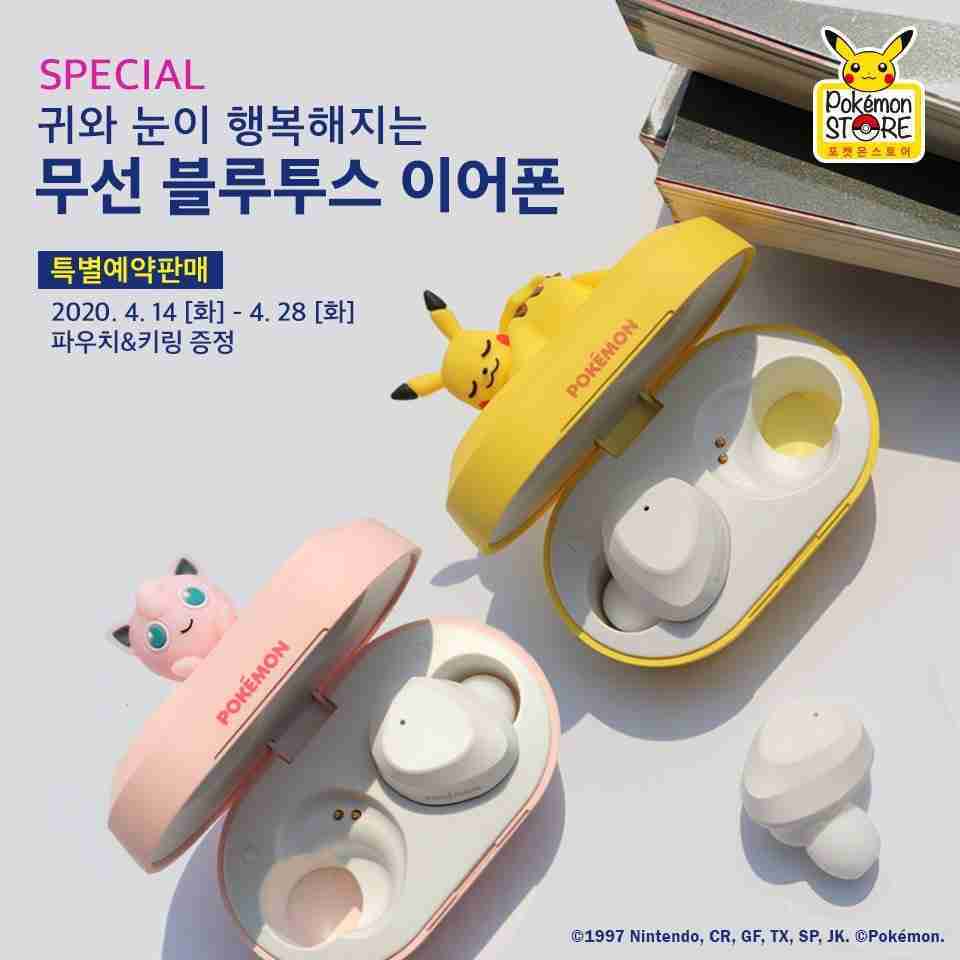 Pokemon Center in Korea is releasing their own Pika & Jiggly earphones!
Just after the announcement in China of the Razor Pikachu earphones comes, the Korean Pokemon Center announcing not just Pikachu but Pikachu and Jigglypuff wireless earphones. Each set comes with earbuds in either S, M or L with its own Pokemon themed charging case and a USB cable.
If you Pre-order (which is now open from the 14/4-28/4) you will receive a special limited edition pouch as well.
The release date has been set in the Pokemon Center's in Korea and online on the 29th of April 2020, price is roughly once converted $90AUD.