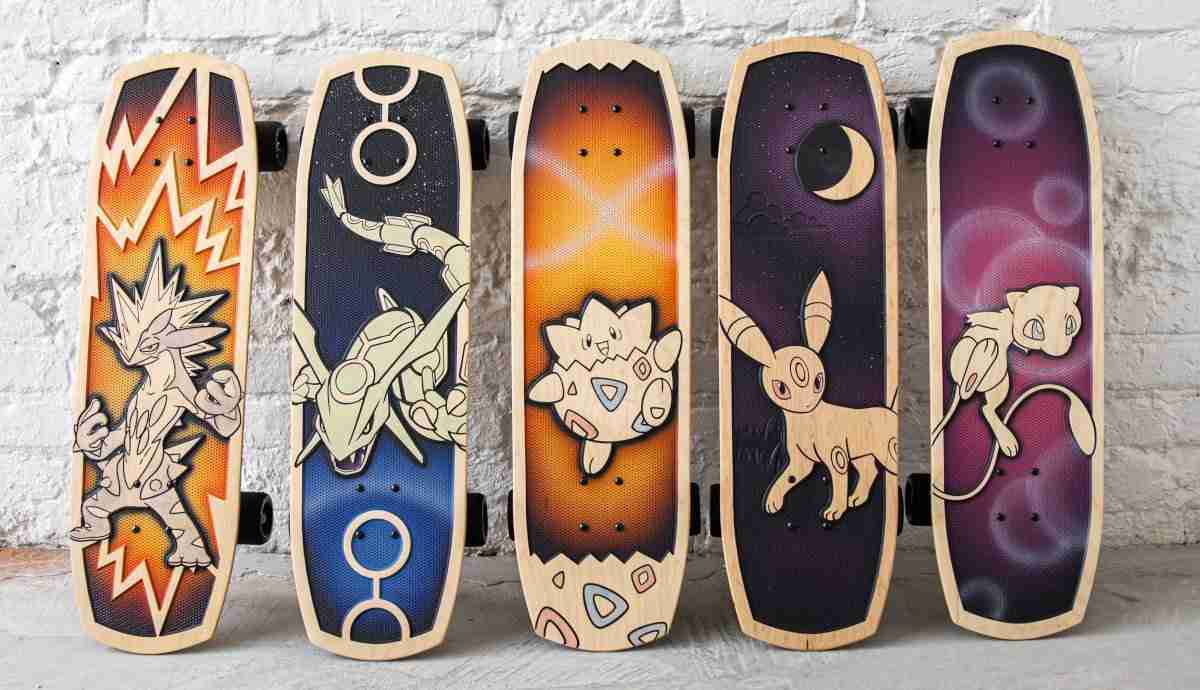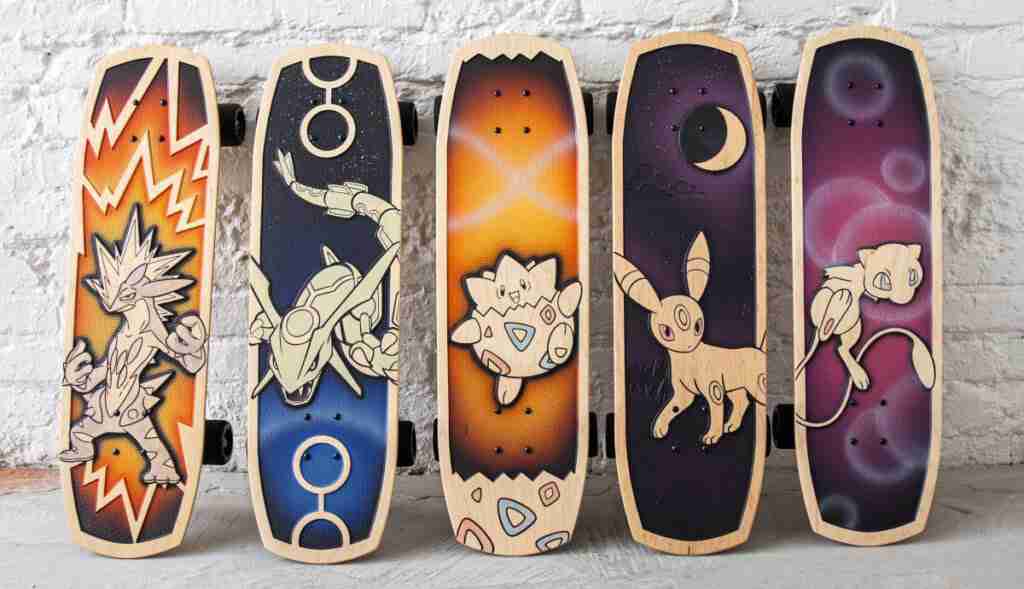 Bear Walker is back with his second series of Pokemon Boards!
The Pokemon Center US has just announced that the Famous Craftsman Bear Walker is doing a second series of Pokemon skate boards. The first series of Pokemon X Bear Walker Boards was released in February this year and was a MASSIVE hit (well just look at them!). Just like the last series, there are 5 different Pokemon designs to choose from and each is hand crafted from wood. Let's take a look!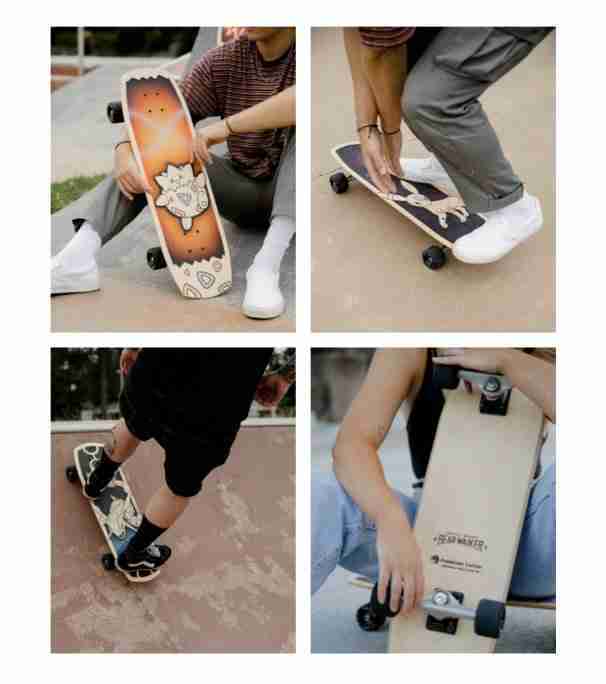 The pictures just don't do the boards justice. Check out the video below.
No release date has been set yet, but as soon as we have any more info, I will update the post 🙂