Yoshinoya is back at it again with new Pokemon Promos to collect!
Yoshinoya a popular fast food chain in Japan is releasing it's second Pokemon Promotion. The last promotion know as the 'Pokemon ' Gyudon special', was such a BIG hit why not do it again? This time we have seven new Pokemon figures to collect.
Check out the last promotion Pokemon items here.
Just like the previous promotion all you have to do is buy one of the Pokemon beef bowls before to received a figure at random.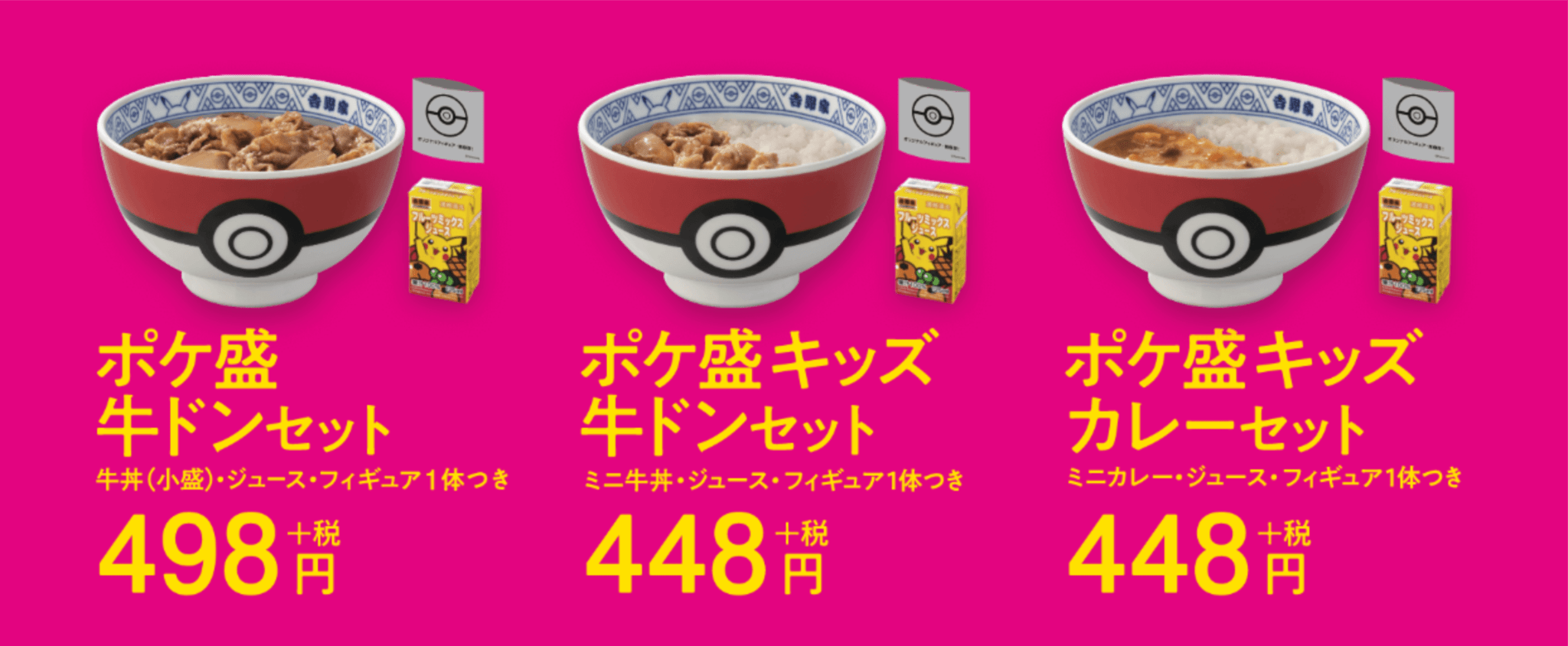 There is also seven new Pokemon on the bottom of the Pokeball bowls you will reiceve your meal in.
Can't stay and eat in, that's okay there is also a takeaway option with it's own disposable Pokeball bowl. Please do keep in mind this promotion cannot be ordered via your smart phone. It's an in store promotion only.
Yoshinoya x Pokemon beef bowl "Pokemori" 2nd starts on the 23rd of July. It will run until stock lasts. So don't delay and get yourself some Yoshinoya and hopefully a Rhydon while your there 🙂