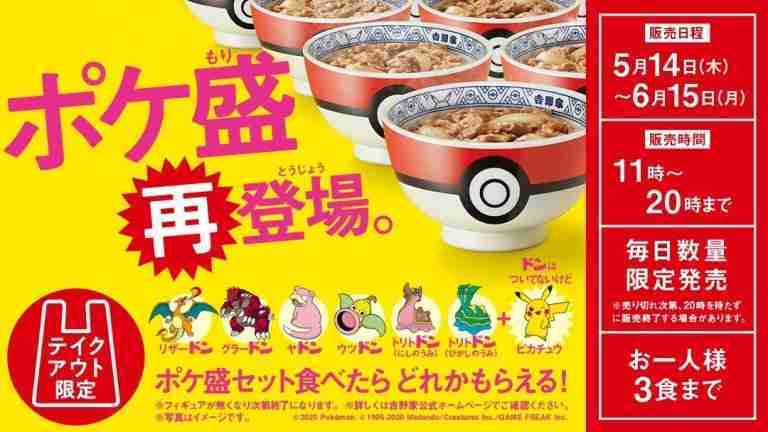 Yoshinoya's highly popular Pokemon Promotion is making a come back!
Back in December 2019 Yoshinoya Teamed Up With Pokemon and it was a hit. The promotion was named 'Pokemon' Gyudon special'. If you ordered Guydon (the beef, onions and rice dish) you would receive your order in a PokeBall themed bowl. They also receive one of the six small Pokemon figures.
Even though the promotion was suppose to last until March this year, however it was cancelled early due to such high demand. Apparently people love Pokemon, who would have thought?
Luckily Yoshinoya will serve Pokemon gyudon sets again from May 14 to June 15, 2020. Due to the Covid-19 regulations in Japan, the Pokemon gyudon will only be served from 11am to 8pm and there will be a limited number of sets each day. To mix it up a little bit in this release they also added Pikachu to the list of figures you can collect.
So get down there tomorrow! We don't know how long this will last!