Pokemon have done it again.
This time not with the small blind terrariums but with their new Pike Pika Bag 2019! From January 1st 2019 you can get yourself this beautiful silk (shiny) bag.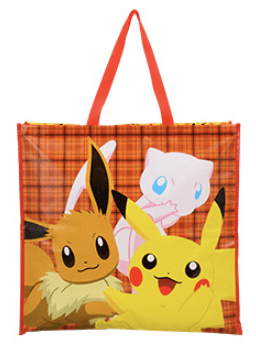 Inside you will find either an Eevee, Pikachu or Mew plush. The best part about these plushies isn't the fact that they are 30cm tall, the best part! is they are a large 'Pokemon Fit' plushies. They have taken the design of the Pokemon Fit range and made them standard size.


The only catch is……
There is one plush per bag at random!
Dun Dun Dunnnnn. They know we want to collect them all and at 3,704 yen, we may as well try. Don't miss out, these are while stocks last!
Pre-Order's are now available!
Don't forget to use the code '

newspaper

' when pre-ordering in your cart!