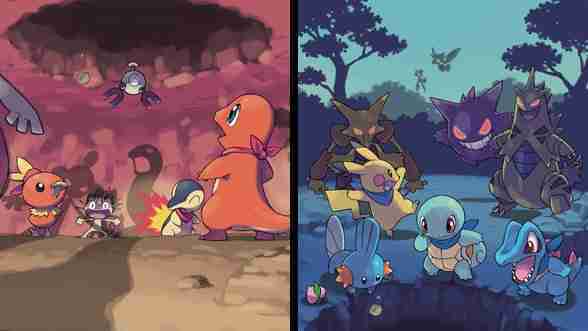 The classic 20006 games will receive a Nintendo Switch remake!
Earlier this month during the Pokemon direct live stream, they announced that the Gameboy Advance game Pokemon Mystery Dungeon: Red/Blue Rescue is set to receive a new remake for the switch with all new and improved water colour style graphics. Here is the clip straight from the Nintendo Direct stream.
The name for the remake is 'Pokémon Mystery Dungeon: Rescue Team DX '
The Rescue Team DX (if you have never played it) lets the player choose a Pokemon to become in the game. They will then need to recruit other Pokemon along the way to help assist with mysterious changing dungeons.
The Japan Pokemon youtube channel has also released a gameplay video. It's still in Japanese but it looks pretty amazing.
The new remake is set to be released on the Nintendo Switch console on the 6th of March 2020. That's not really to far away, but if you want to play now a demo version is now available. All save data from the demo can also transfer over to the full game when purchase. FINALLY! Otherwise I just look at it as a waste of time.
By the sounds of it we are getting heaps more Pokemon the on switch and that's EXACTLY what we want 🙂