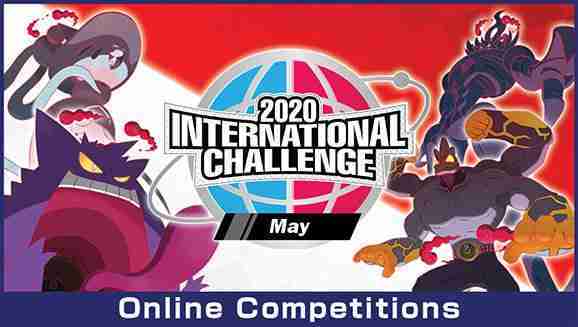 Test your battling skills against trainers all over the world!
To keep us all busy while in isolation an International Challenge has been announced for May. What a perfect idea! Not only can we put our skills to the test to other players all over the world we can earn in-game items like trainer clothing.
Now if you are keen you must register. Registration is from Thursday May 22nd 10.00am (Adelaide SA time) until Monday 25th May 8.59am (Adelaide SA time).
To register for the competition, just follow these steps:
Launch your Pokémon Sword or Pokémon Shield game.
Enter the VS menu.
Select Battle Stadium.
Select Online Competitions.
Select Search Official Competitions.
The competition will run on same rules and regulations as the current Championship Series format. What format is this? It's a double battle. They also advised that only Pokemon that can be obtained in the Galar region can participate in the battle.
Two divisions have been confirmed as Juniors and Masters. Players born January 1, 2005, or later are in the Juniors division, while players born December 31, 2004, or earlier are in the Masters division.
Now what do you win? First off all you have to do is win one battle. Just one! Even if you don't think you can get all the way up to the top, you will still get a cool piece of in-game Trainer clothing: a Casual Tee (Ultra Ball Guy). Now you can deck your Trainer out in a shirt depicting everyone's favorite distributor of Poké Balls!
You will be able to redeem your in-game gift once rankings are announced. To claim your in-game gift, remember to complete at least one battle in the 2020 International Challenge May, then follow these steps:
Launch your Pokémon Sword or Pokémon Shield game.
Select Mystery Gift.
Select Get Battle Stadium Rewards.
Ready to take on the challenge? If you rank highest in each rating zone you will qualify for the Pokemon Players Cup.
Challenge Accepted! Meet you there guys!