PowerA has release Sword & Shield themed switch controllers!
With the release of the new Pokemon Game Sword & Shield coming up fast, I'm glad they made switch pro controllers to go with it. Lets take a look.
Pokemon Sword
Pokemon Shield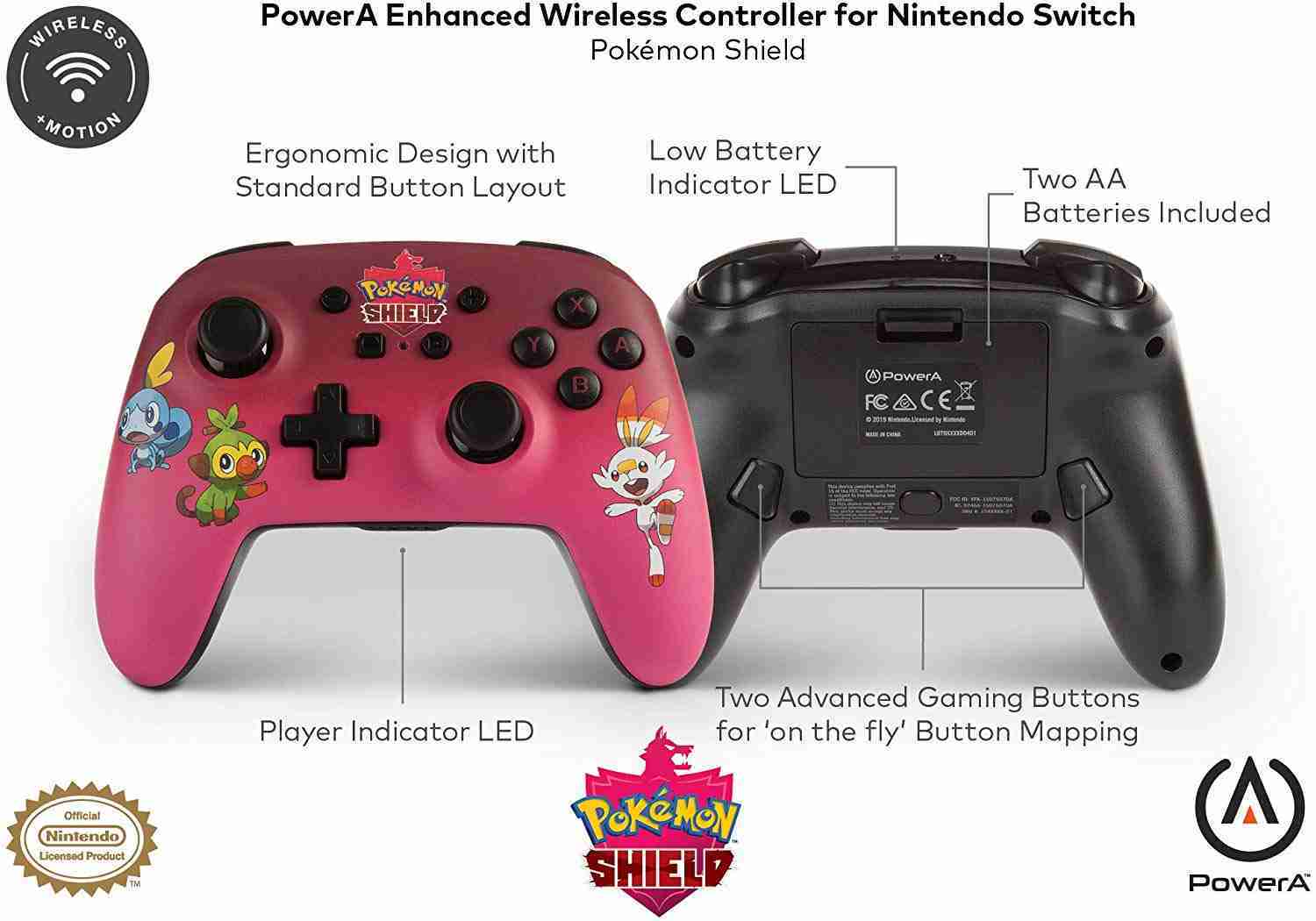 The Key Features of the PowerA Controllers are:
Wireless freedom using Bluetooth 5.0
Features motion controls and mappable Advanced Gaming Buttons
Ergonomic controller with standard button layout and Pokémon Shield design
LEDs for player number, button mapping, and low battery warning
Includes two AA batteries for up to 30 hours of gameplay
Officially licensed by Nintendo and The Pokémon Company International
Two-year warranty
But the real questions is! Can we use a Pro Controller to play S&S?
The answer is YES! During a demo in Japan we can see someone using the Pro Controller. I personally am not a big fan of the joycons, or the joycon controller, so this is a BIG plus.
Both controllers are already for sale in the US at BigBuy, PowerA's website or on Amazon.com. Fingers crossed we may get them in Australia. All we can do is wait!